The Golden Girls Up Close
"I've raised a family, and I've raised cows. Cows are easier."
Dr Robert Graham.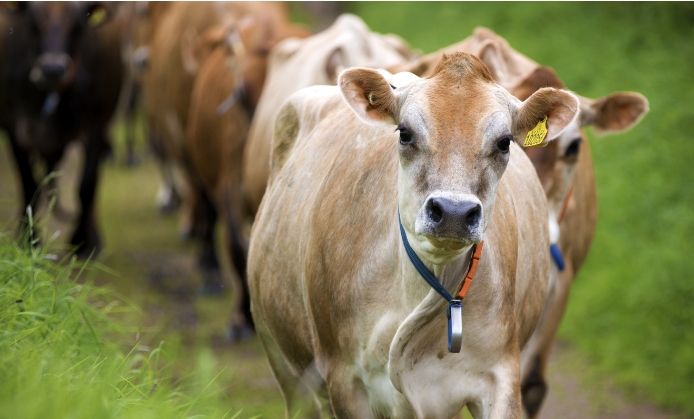 "Well, for a start cows give you less hassle," explains Dr Robert. "Just beautiful fresh milk." Joking apart, the Graham family farming philosophy is the same as it's always been: happy, healthy cows make the best-tasting milk.
Our own herd of almost 300 beautiful Jerseys grazes in the lush pastures of Stirlingshire. We started with 20 cows from Windsor, the Queen's own herd. So they really are jewels in our crown. They supply us with milk for our award-winning Graham's Gold, the creamiest bottle you'll find.
Today it is a 'closed herd', which means we don't have to buy cows in, but maintain numbers by breeding from within. This gives us full control over health standards and protects against diseases from outside.
Much of the milk we produce come from black and white Friesians. They're not as glamorous as the Jersey girls, but they're strong and dependable and we couldn't do without all 10,000 of them.
"My children sometimes say I care more about the cows than them," quips Dr Graham. They're certainly well looked after, from vaccinations to collars with a pedometer that carries each cow's history, tells us how much milk she gives a day and how much feed she should get.
As Dr Graham likes to say, "Happy cows make happy milk – at the end of the day,
that's what it's all about.