"Every calf has a name but they're all called VIC (Very Important Calf)."
Our calves are our future, so we treat each and every one of them as super important additions to the Graham family. From the moment they're born, our Jersey calves get treated like royalty. (Well, they do stem from the Queen's herd).
We need to produce milk all year round, so the calves are born all year round. With a calf for every cow, about 220 calves are born in a year – so we have quite a maternity ward to look after.
Once they're born each calf stays with the mother long enough to ensure they get plenty of rich colostrum, vital if they are to receive all the antibodies they need to thrive. In fact, even after they move to individual pens they carry on getting their mother's milk.
Then they move into a calf nursery with other calves and progress on to calves' feed. It's a bit like a baby's formula, a mixture of powdered milk and nutrients, which they have on demand for around 10 weeks.
This is also when they get their ID tags attached (required by law) according to best practice and we make sure it's a quick, clean process. Just like the vaccinations we carry out to make sure our super-healthy calves stay that way.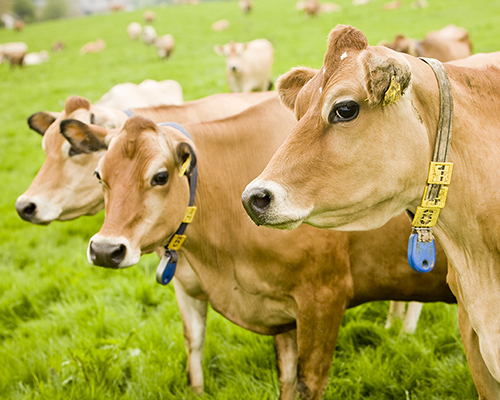 All you need to know about Jerseys
Everyone knows that Jersey cows are the Graham family favourite, but our love for Jerseys goes beyond their good looks.
Read more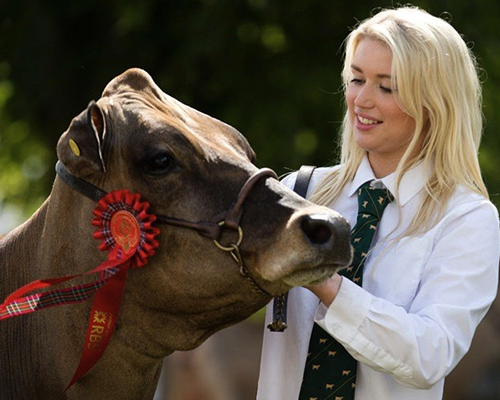 A day in the life of a Graham's cow
From late spring to October our cows live out in the fields. From November  through the winter they're inside warm dry barns.
Read more