The Graham's Family Story
30's – 40's
All the cows were milked by hand and the milk churns went by pony and cart to the village of Bridge of Allan. Housewives would collect the milk with a jug. The ponies knew the round backwards, always stopping at exactly the right house.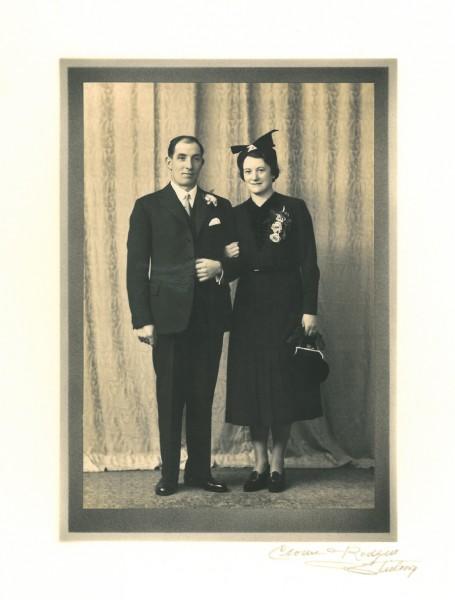 1939
Grandpa Robert marries Isabella. They move to the farm at Bridge of Allan, which we still call home today. Back then it was 112 acres and 12 Ayrshire and British Friesian cows.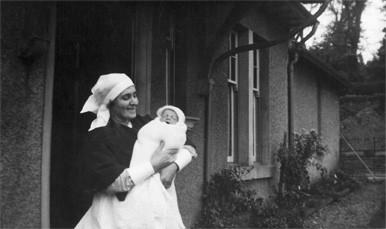 1940
The Graham dynasty continues with the birth of the next in the line of Roberts!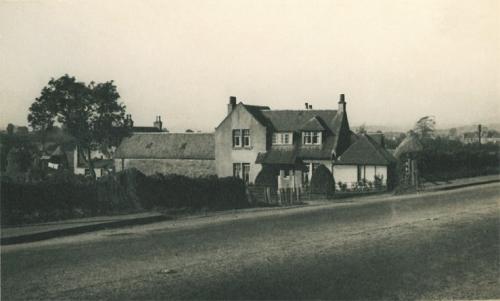 1940's
Wartime meant quotas. All farmers were under pressure to feed the troops and because of rationing, milk was almost a luxury. Grandpa Graham and the cows never worked so hard.
Mid 1940's
By now the farm had acquired the machinery to cool and then bottle the milk, a full five bottles at a time. Might not sound much now but was considered newfangled at the time.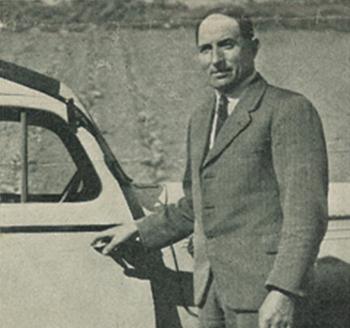 1947
Our first milk van! This is the year the ponies are finally put out to pasture. Hardly anyone had cars then, so Grandpa Graham's shiny new Bedford delivery van is the talk of the town.
SNAPSHOT
The Milk Boys would be picked up by the van at 5am to do the milk round. Then back at 7.30am to go to school. Imagine that in the winter (no Polartec fleeces back then) – these lads were made of tough stuff.
50's – 60's
In the 1960s, milk started appearing on a few local shop shelves and not just on doorsteps. Graham's could now be promoted further afield than Bridge of Allan, and was always labeled 'Robert Graham & Son Tuberculin-tested Milk' –a serious and important selling point back then.
Mid 1950's
Grandpa Robert and teenage Robert are determined to expand the farm at Bridge of Allan, gradually increasing the herd and production.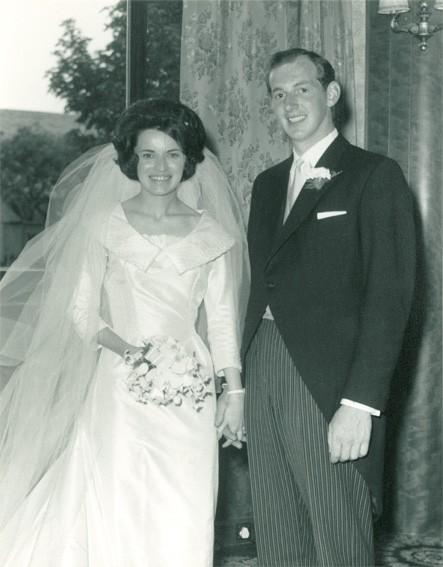 1964
Robert marries the love of his life Jean.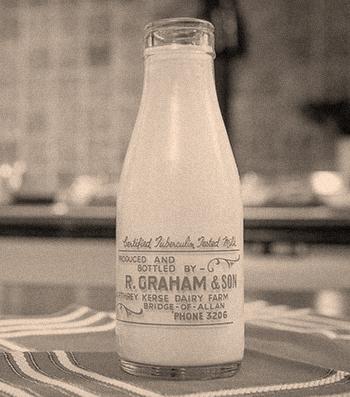 1967
Major milestone – the family sell a field and purchase a pasteuriser, making the milk longer-lasting and a better product for shops.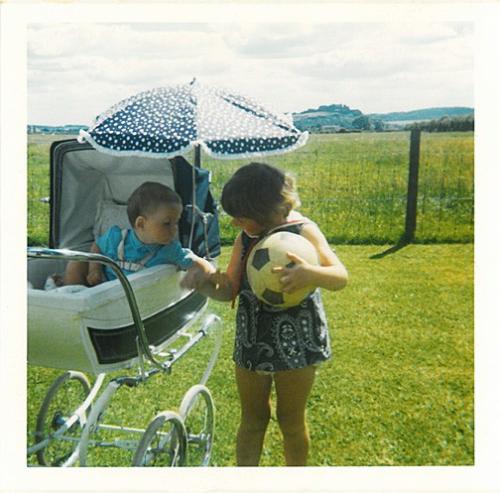 Late 1960'S – early 1970'S
A son (really no prizes on the name) and a daughter, Robert and Carol, are born to Robert and Jean.
Mid 1970's
More cows are bought as demand for pasteurised milk increases and the Graham's brand becomes steadily more established.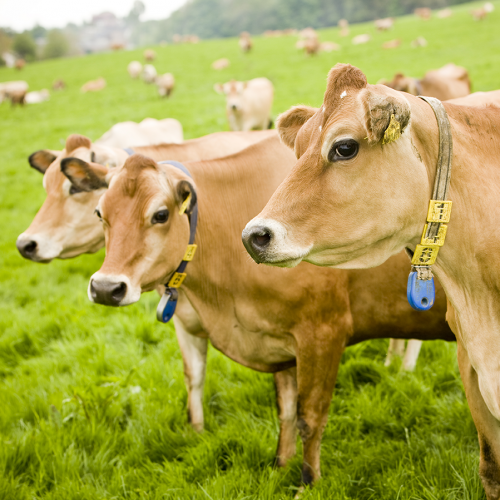 1988
Robert Graham Snr takes a fancy to some Jersey cows once owned by the Queen in Windsor. Nothing but the best. And so the much-loved Jersey herd begins.
90's – 00's
Graham's Gold range wins Best Dairy Development at Sainsburys Regional Supplier Conference, Marketing Initiative of the Year at the Scotland Food and Drink Awards and Best Dairy Product, Confectionery and Snacking Product at the Scotland Food and Drink Excellence Awards.
1990's
The business grew substantially in the 1990s from just being doorstep to wholesale, and delivering to shops, hotels and restaurants. We also started delivering to new locations including Glasgow, Edinburgh and Fife.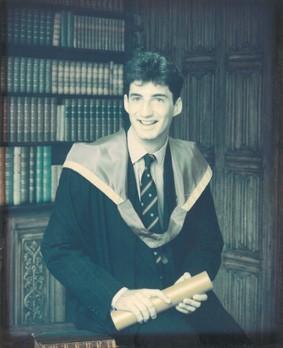 1991
Robert joined the business from University.
1996
Robert Graham Senior takes on the role of Chairman and Robert Graham Junior becomes Managing Director of the business.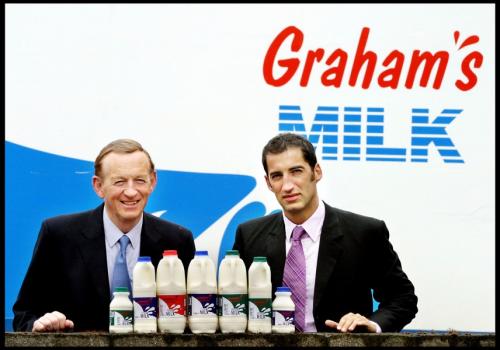 1999
We won our first supermarket contract and in conjunction with this contract bought our first artic lorry.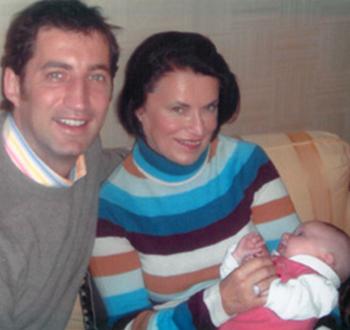 2005
Our little sprig of joy and our first grandchild, Holly Isabella Mickel Graham is born.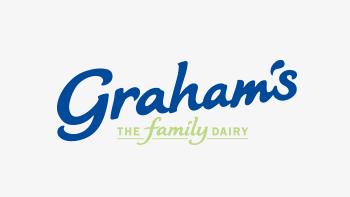 2006
The launch of Graham's The Family Dairy re-brand, celebrating three generations of family dairy operations.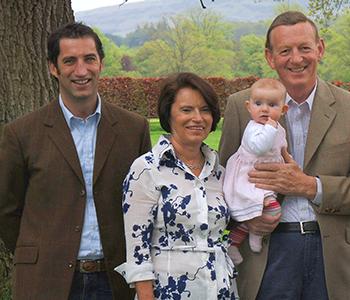 2008
Our second grandchild and a little brother for Holly, Douglas Robert Mickel Graham was born.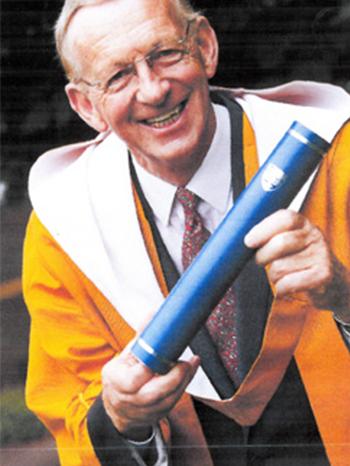 2009
Robert Graham Senior receives an Honorary Doctorate from Heriot-Watt University for services to the Scottish dairy industry. From now on he is Dr Graham.
2010
Five gold accolades for our butter at the Royal Highland Show and the acquisition of our northernmost depot in Inverness-shire. We venture south of the border and begin distributing in England through Sainsbury's.
SNAPSHOT
It was a big year for our products. Graham's butter has won the overall butter championship at the Royal Highland Show. Seven new flavours of ice-cream are launched with the help of a vintage 1950s ice cream van and celebrity chef, Nick Nairn.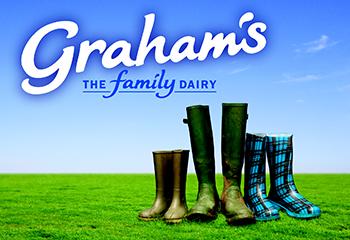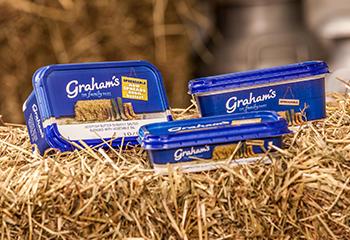 2011
Another milestone – our spreadable butter is launched – the first ever from a Scottish dairy.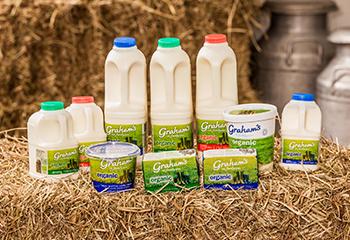 2012
Graham's organic brand refresh.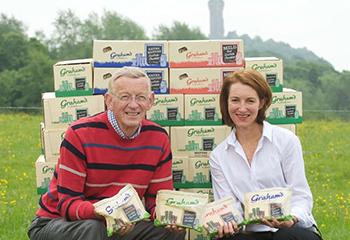 2013 – June
Just in time for the Royal Highland Show, we launched our first ever Scottish cheese range in mild, mature and extra mature flavours.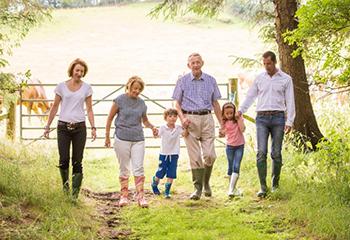 2013 – August
An historic event for the dairy we entered people's living rooms for the first time with the launch of our first TV advertising campaign. Filmed at the farm in Boquhan, all members of the family had a starring role, including our prize-winning Jersey girls.
2013 – Scottish Grocer Brand Review
Graham's The Family Dairy are ranked number 8.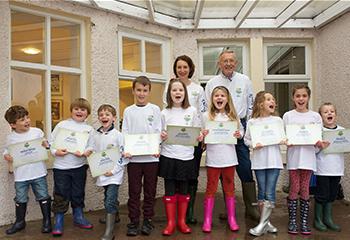 2013 – October – Children's Tasting Panel
For the first time, we welcomed the 7 winners of our Children's Tasting Panel to the Graham's dairy. Not only did the kids get a tour, but they also met the famous Golden Girls and other animals from around the farm, and got to test all our delicious Graham's products.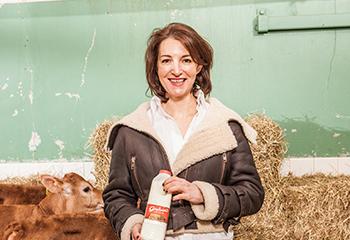 2014 – April
Carol Graham collected a prestigious business accolade at the Institute of Directors (Scotland) Awards – Fife & Central Scotland Regional Director of the Year.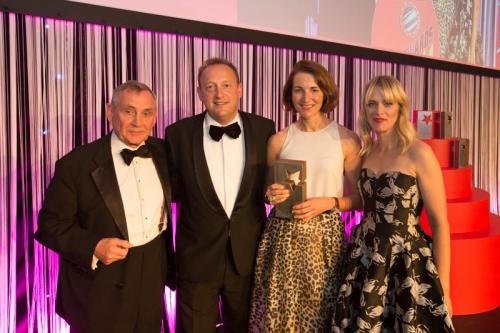 2014 – May – Marketing Society Star Awards
Graham's wins Marketing Society Star Chairman's Award.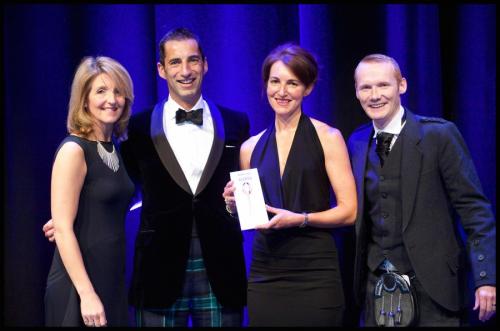 2014 – May – Scotland Food & Drink Excellence Awards
A hat-trick for Graham's as they win Brand Success of the Year, Entrepreneur of the Year for Robert, and the grand accolade of Business of the Year.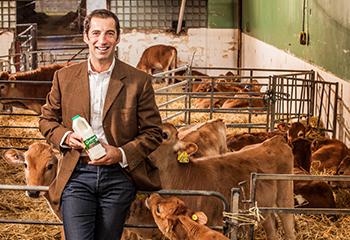 2014 – June
Graham's launch new Gold range including Gold Smooth Milk, Gold Top Milk, Gold Top Double Cream and Gold Top Butter.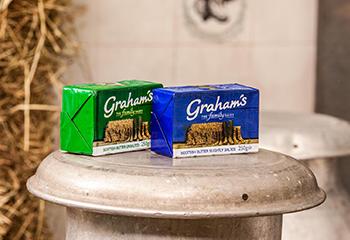 2014 – October
You'd butter believe it!
Graham's beat Danish rivals Lurpak to become the best selling butter brand in Scotland.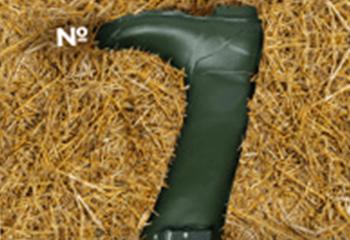 2014 – November
Graham's reach position no.7 in the Kantar Worldpanel research. 1.1 million of Scottish shoppers now purchase our products once a year.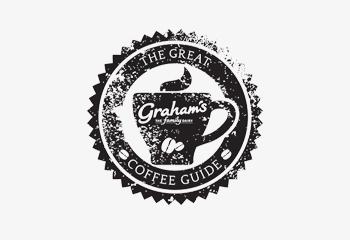 2014 – Coffee!
In January we partnered with Edinburgh based coffee house Artisan Roast, to bring our customers the Great Graham's Coffee Guide. With the appointment of our very own Graham's barista, we explored the great relationship between coffee and milk – and more importantly, Graham's milk!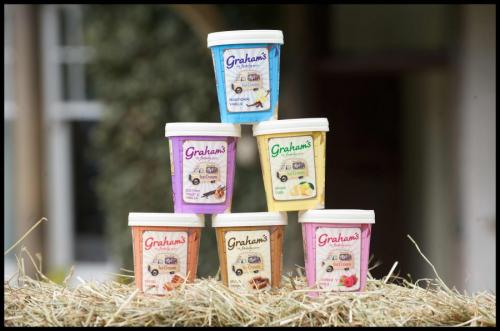 2015 – March – Ice Cream Rebrand
Six brand new flavours are launched focused on family holiday nostalgia.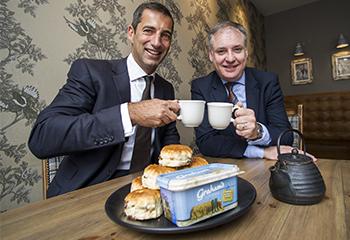 2015 – May
Graham's launches Lighter Slightly Salted Spreadable Scottish Butter and Organic Spreadable Scottish Butter.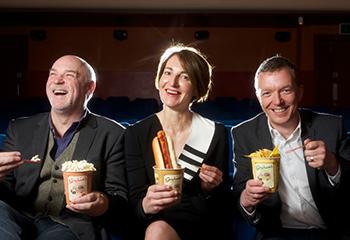 2015 – June
Graham's becomes the Official Ice Cream Partner of the 69th Edinburgh International Film Festival.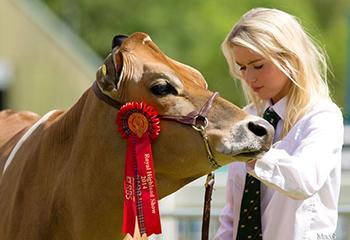 2015 – July
Graham's scoops up 4 gold, 3 silver and 9 bronze accolades at the Royal Highland Show.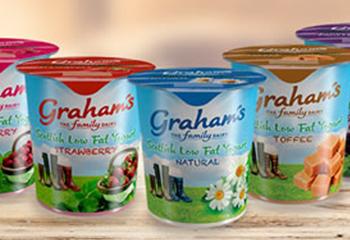 2015 – August
Graham's expands its portfolio of award-winning dairy products with an innovative new range of six low fat yogurt varieties.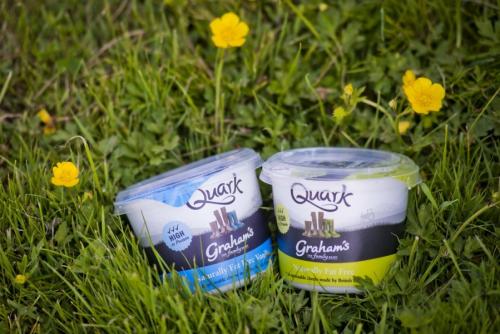 2015 – November
Graham's acquires Glenfield Dairy in Fife from First Milk.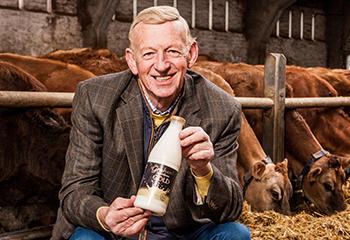 2015 – November
Graham's jumps to number 1 Scottish Dairy brand and third top Scottish brand.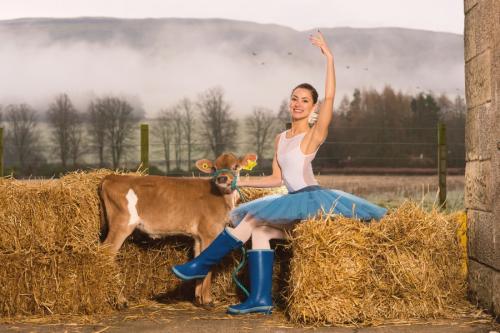 2016 – January
Graham's is announced as Scottish Ballet's Official Health Sponsor for 2016.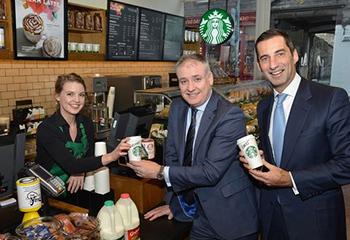 2016 – February
Graham's confirms deal to exclusively supply milk and whipping cream to all Starbucks stores across Scotland.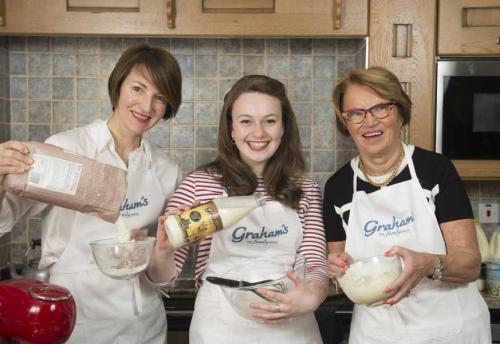 2016 – March
Graham's proudly announces Flora Shedden as their newest ambassador.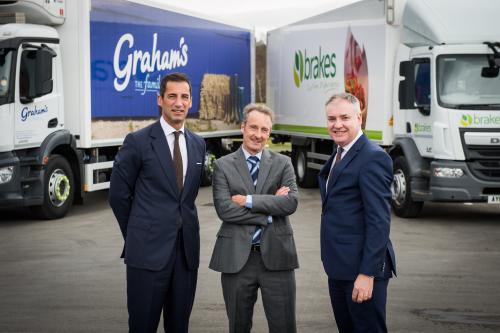 2016 – March
Graham's announces deal with Brakes Scotland to provide their award-winning milk, butter (block and spreadable), cream, cheese, yogurt, cottage cheese, quark and crème fraiche to all of its customers across Scotland.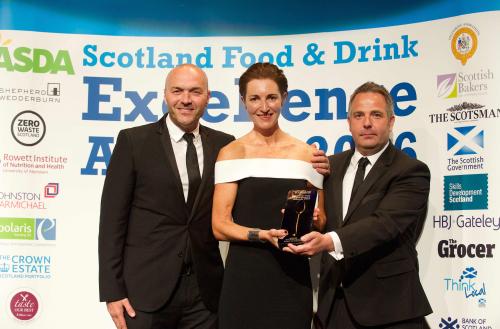 2016 – June
Best Dairy Product and Best Brand Success at The Scotland Food & Drink Awards.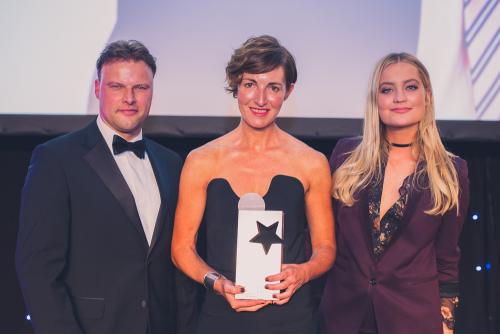 2016 – June
Carol Graham, Marketing Director, was awarded the highly coveted Marketing Star of the Year Award at the esteemed Marketing Society Star Awards.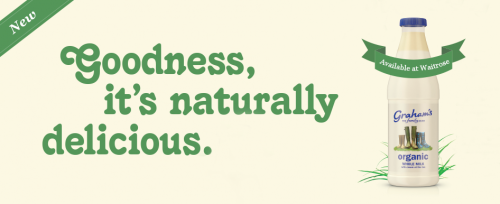 2016 – August
We launch our new Organic Whole Milk with cream at the top.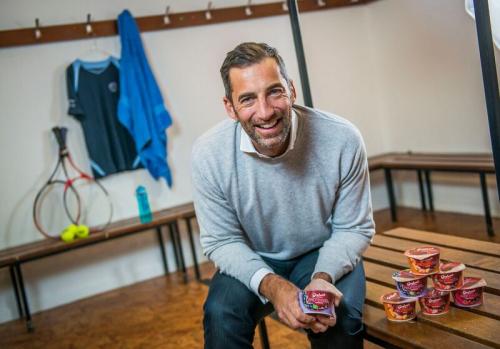 2017 – January
Graham's Protein 22 is launched. A high protein, fat free quark available in four delicious flavours; strawberry, raspberry, peach and blueberry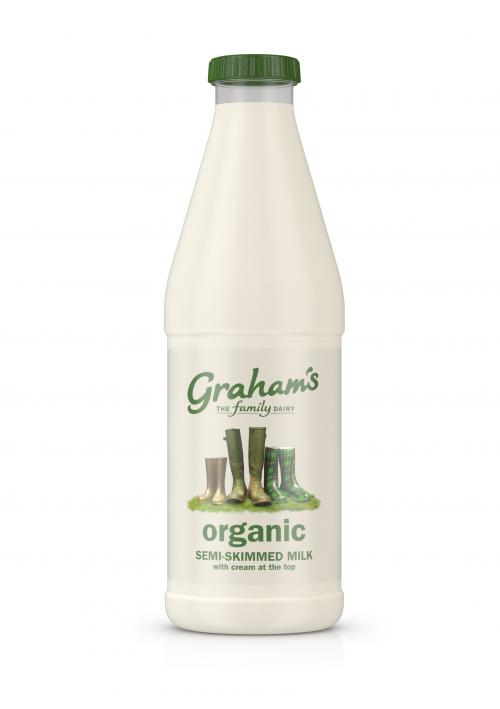 2017 – May
Graham's The Family Dairy announce the launch of Organic Semi-Skimmed milk with Cream at the Top, a light and healthy alternative for those looking to enjoy the goodness of organic milk every day.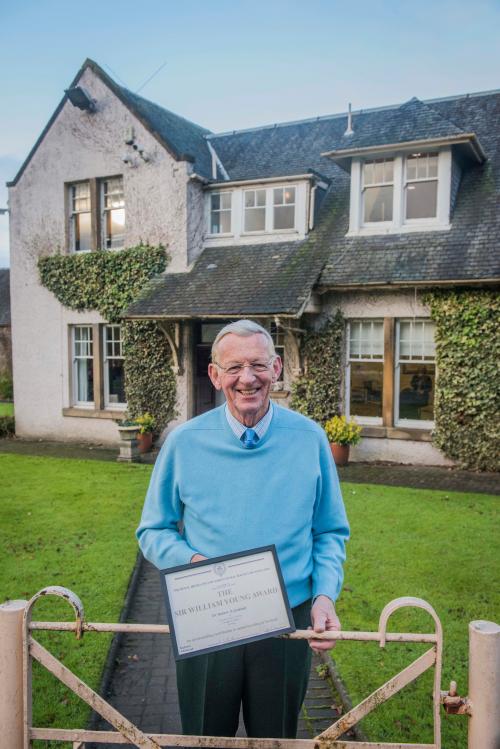 2017 – September
Dr Graham is announced as the 2017 recipient of one of the livestock industry's most prestigious prizes, the Sir William Young Award.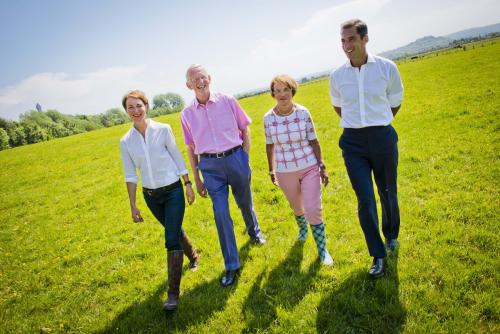 2017 – December
Graham's The Family Dairy are announced as Scotland's Number 1 Dairy and Food Brand for a second year in a row.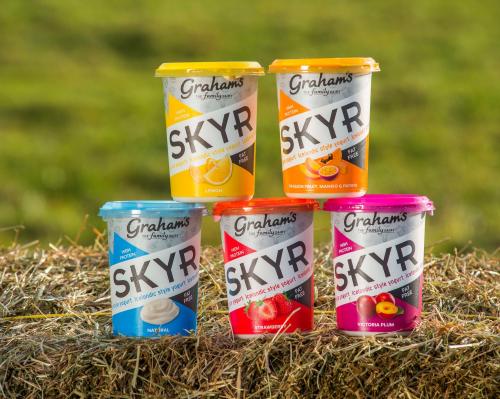 2018 – January
Graham's launch Scotland's first high protein, fat-free Icelandic-style yoghurt, Skyr.