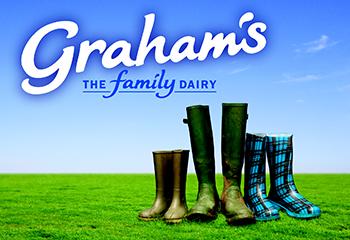 We are thrilled to let you know that Graham's The Family Dairy's marketing campaign and our very own marketing director, Carol Graham have been recognized by the industry body Marketing Society Scotland, who has shortlisted us at this year's Star Awards 2015.
This is a great honour for Graham's and its creative team of consultants to be nominated by our industry peers and positively demonstrates the impact of our family dairy brand, which is now purchased by 50 per cent of consumers in Scotland.  You can read more about the categories we have been shortlisted in here.
We can't wait for the awards ceremony in Glasgow on 18 June and will keep you posted on the outcome.