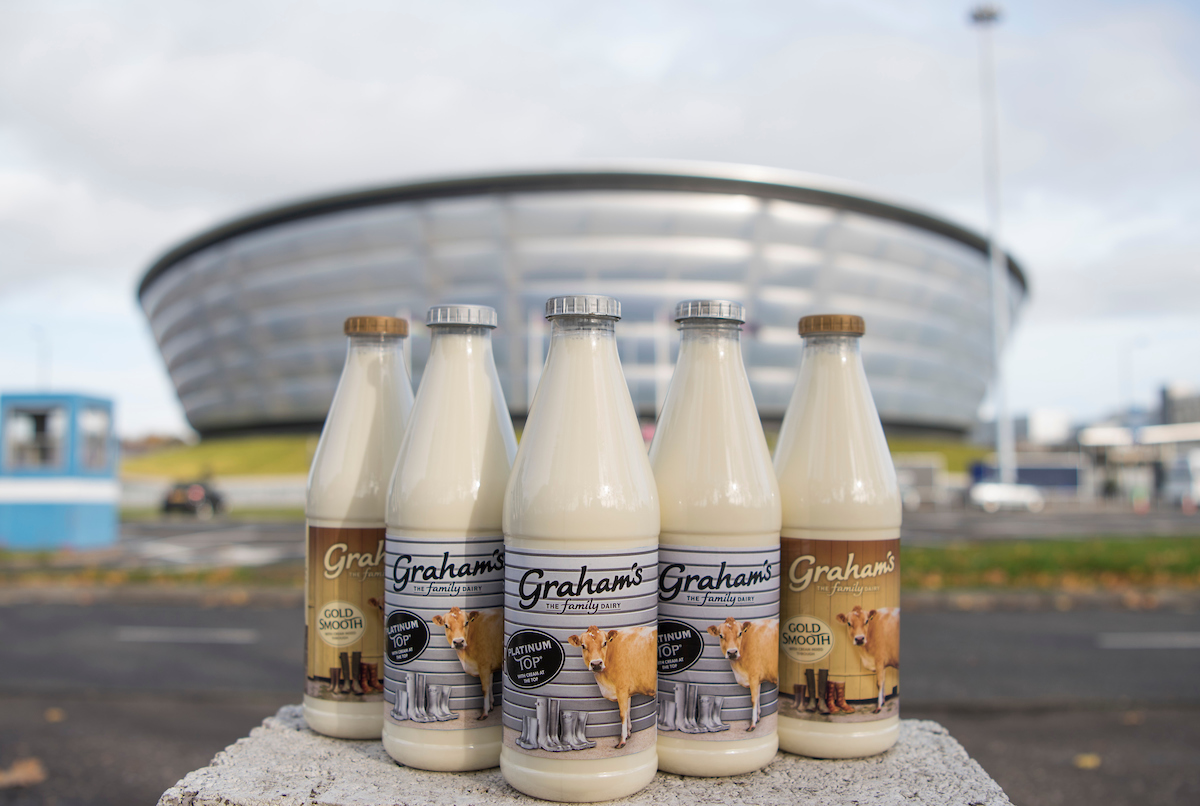 Scottish dairy company makes extra-special 'Platinum Top' milk delivery to Justin Bieber.
Justin Bieber's unusual choice of pub tipple has just been pimped, especially for his gigs in Glasgow.
Having ordered a glass of milk when playing Manchester earlier this month, Graham's the Family Dairy decided to create a special delivery for the platinum selling singer that really is the cream of the crop.
The Scottish company's award-winning Gold Top range – top quality milk made from the Jersey cows – has reached Platinum status as a special one-off creation, 'Platinum Top', which was delivered directly to the SSE Hydro ahead of the Purpose star's weekend performances.
Bridge of Allan based Graham's famous Gold range is made from the freshest, creamiest milk of the Jersey cows and the Gold Top has the added bonus of cream at the top.  The family dairy wanted to ensure Bieber had a pint of Scotland's finest during the Glasgow stint, delivering 5 bottles – one for every platinum selling album.
Bieber has been very vocal about his love of milk and with this range made by the dairy's 'Golden Girls', we're pretty sure even his Mama will like it too.  And you best Beliebe he loves it as he can finish a pint Justin 26 seconds flat**.
Carol Graham, Marketing Director at Graham's, said: "When we heard Justin is a fan of the white stuff we thought he deserved the very best that Scotland has to offer. And with over 100 shows already under his belt, he really should love himself and ensure he's getting the freshest, creamiest milk available.
"There are quite a few Beliebers at the dairy and we've had fun creating a special 'Platinum Top' bottle for him, as well as delivering other Graham's Gold goodies.  This is the first time we've delivered milk to a pop star, but we Never Say Never and hope he becomes as big a Graham's fan as we are of him."
For more information, please contact Caroline Docherty of Wire Media on 0141 648 3100 or email caroline@wire-media.co.uk.