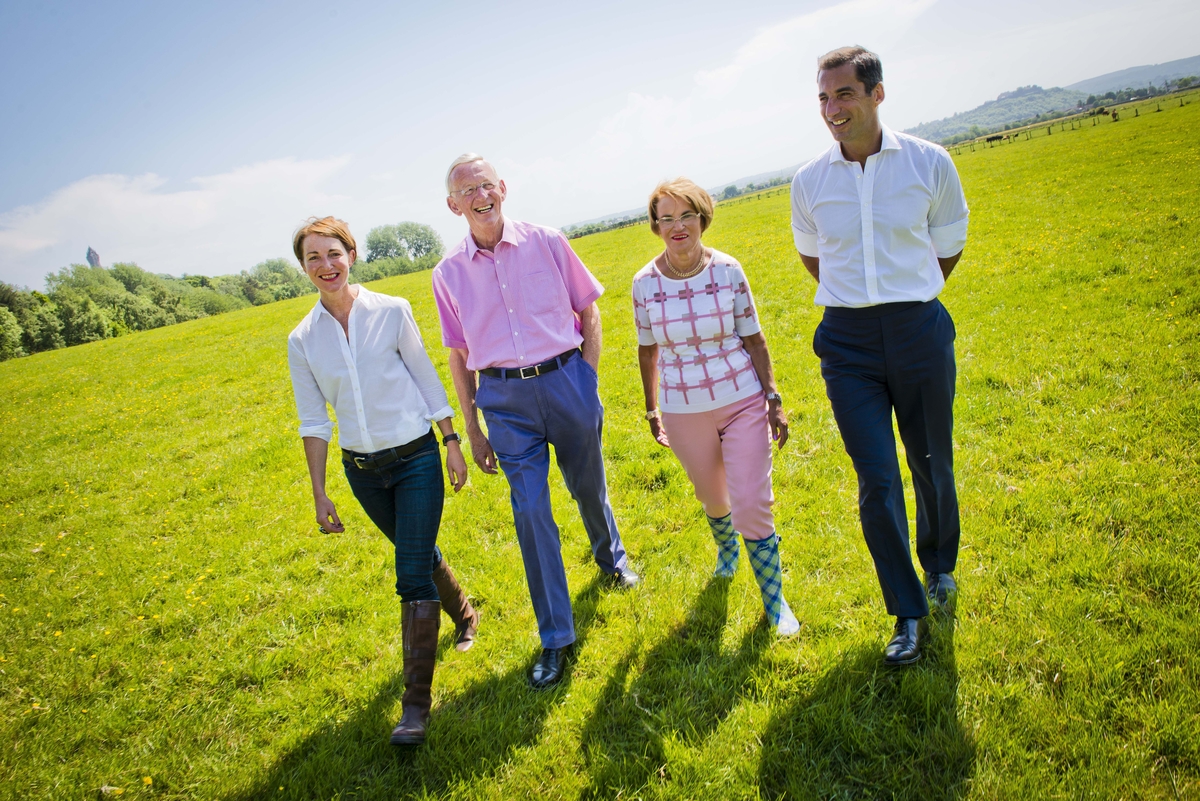 Rounding off a successful year for Graham's The Family Dairy, the brand has retained its top ranking in the Scottish Brand Review 2017, compiled by Kantar WorldPanel.
The family are celebrating a trifecta – not only do they maintain their position as number one Scottish dairy brand for the third year running, they have also retained the number one Scottish food brand title, and number two food and drink brand overall for a second year, beating off competition from the likes of Wiseman, Tunnock's and Mackie's. 
2017 has been a busy year for the company, in which Graham's announced the launch of two delicious and healthy new products – Protein 22 and Organic Semi-Skimmed Milk with Cream at the Top, to multiple listings across the UK.
Always innovative, this year marked the dairy's hiring of the UK's first ever Milk Sommelier, who detected tasting notes in the Graham's range of milk; the launch of an ultimate cheese toastie challenge to mark Grilled Cheese Sandwich Day; and the creation of a special aphrodisiac infused milk for Valentine's Day.
Graham's also renewed their partnership with Great British Bake Off star Flora Shedden, continued their health sponsorship of Scottish Ballet; and announced a new sponsorship for the Scottish Women's Hockey team.
As part of their ongoing growth strategy, Graham's, along with Mactaggart & Mickel, are awaiting a decision from the Scottish Government on their proposed housing development which would enable investment in a national dairy production, research and education facility in Stirling.  This would represent the single biggest investment in Scotland's dairy sector in 30 years and allow them to maximise R&D and innovation.   
Starting out with 12 cows in 1939, when milk was delivered by horse and cart, Graham's The Family Dairy has grown to become a Scottish business success story.   Spanning three generations, the family's dedication has seen Graham's grow from a small farm producing just 400 pints per day, to Scotland's largest independent dairy, producing more than 800,000 pints a day. 
Carol Graham, Marketing Director at Graham's The Family Dairy, said:
"2017 has been a bright and busy year for the business and to remain the number 1 Scottish food and dairy brand, as well as the number 2 Scottish food and drink brand overall is something the whole business is celebrating.
We have been engaging with our customers in new and exciting ways, while keeping our core values of family, farming, provenance, heritage and quality at the forefront of everything that we do.  We've been listening closely to feedback and responding with innovative new product ranges, which are going down well.
As a family business, we are devoted to delivering high quality, brilliant tasting locally produced products, working in partnership with over 100 farmers, and we hope to continue to help the Scottish dairy industry thrive."