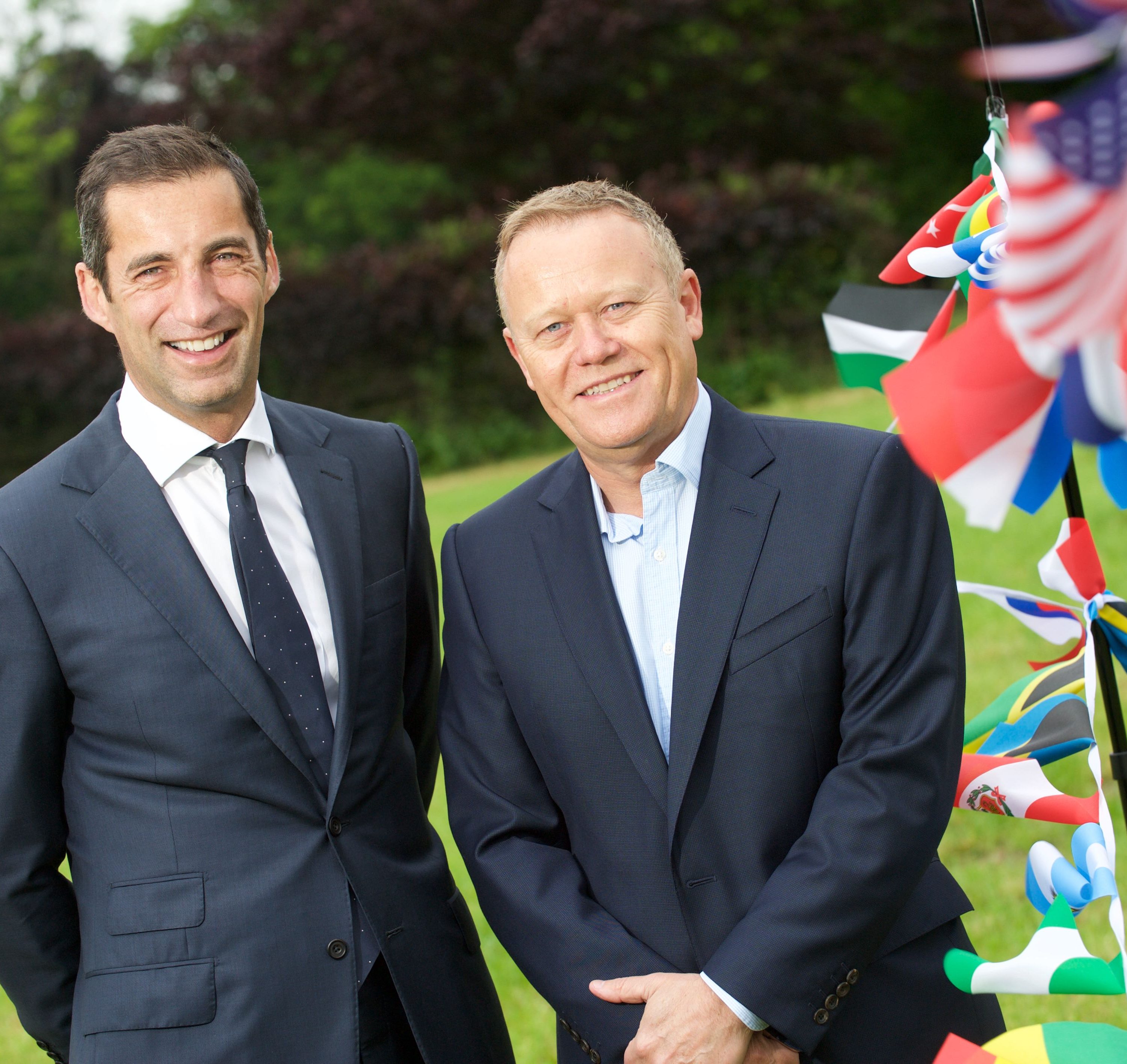 Graham's The Family Dairy has its eye firmly on international markets, with plans well underway to drive expansion of the business outside the UK.  Export sales are forecast to be in the region of £2m for 2016, and Graham's have appointed Joe Flynn as International Business Manager to develop relationships and further increase export revenues for the Scottish family business.
Graham's currently exports a range of products – including butters, cottage cheese, cream cheese and quark – to the Republic of Ireland, Denmark, France, Spain, the UAE, Belgium; and intends to strengthen trade in these territories whilst expanding into other key markets.
As a family farming business going back three generations, the Graham's are acutely aware of the challenges facing the farming industry. A key part of their overall growth plan is vital expansion in Scotland, with plans for a £20m+ investment in a new dairy and product development facility in Stirling, to further support for Scottish dairy farmers.
Robert Graham, Managing Director at Graham's The Family Dairy said: "We'll always have a keen focus on our home market but it's also crucial that we make the most of opportunities abroad and I'm confident that Joe, with his impressive track record, will help ensure this happens.  As 'Scotland the brand' gains increasing visibility worldwide, we plan to be a key part of that growth."
"We're pleased to have been part of the Scottish Government's economic strategy which supports companies to extend their exports overseas.  We're ambitious, committed and see the huge potential of exploring overseas markets, which will benefit not only our business but Scotland's Food and Drinks industry more generally. It's an exciting time for the business."
Graham's new International Business Manager, Joe Flynn, brings with him over 25 years of frontline experience with leading consumer brands operating in over 20 countries worldwide.  Multi-lingual in five languages, Joe has experience of working across a wide range of food categories from soft drinks and bakery to soups and sauces – working directly with overseas retailers or through leading food and drink distributors.
He joins the business from Baxter's Food Group where he oversaw the company's international business and devised then implemented international strategy for the company's operations in Europe, North America and Australia.  Prior to this, Joe worked with Premier Foods plc, where he managed the company's international business in Asia, Europe – including Eastern and Central – and the Middle East.  He was with A.G. Barr plc for 22 years, where he managed and developed distributor and franchise operations worldwide, helping to deliver sustainable long-term growth.
On his appointment, Joe Flynn commented: "I am delighted and excited to be joining Graham's The Family Dairy, especially given their position as one of the leading dairy companies in the UK, and the wide and varied mix of their leading quality portfolio.  The global market for dairy products is significant and expanding and I look forward to working with my colleagues at Graham's to explore international business opportunities – and feel confident that we are well placed to grow our business rapidly overseas."
The  family owned business, based in the heart of Scotland since 1939, was last year crowned number 1 Scottish dairy brand and number 3 Scottish brand overall in the Kantar WorldPanel Research.  2015 was a successful and busy year for the brand with new product launches, a rise in both sales (£86.5m) and pre-tax profit (£1.6m), and over half the population buying Graham's products. Graham's has recently expanded their range into quark, cottage cheese and soured cream. 
For more information, please contact Kirstin Stevenson of Wire Media on 07803 970 106 or email kirstin@wire-media.co.uk.
About Graham's The Family Dairy
From their family farm in the heart of Scotland, the award-winning business has grown through three generations of dairy farmers to become one of Scotland's greatest food and drink successes, since setting up in Bridge of Allan in 1939.
Graham's The Family Dairy is Scotland's largest independent dairy producing an award winning range of milk, butter, cream, ice cream and cheese as well as Graham's Gold Jersey range.
Graham's products are available the length and breadth of the country via more than 6,000 customers from independent retailers to hotels and restaurants as well as all the major supermarkets in Scotland, and some south of the border.
Graham's was named number 1 dairy brand in Scotland and number 3 Scottish brand overall in the Kantar WorldView Panel Research in 2015. 
In June 2016, Graham's won the Best Dairy Product Award for their spreadable butter and were crowned Brand Success of the Year at the prestigious Scotland Food and Drink Awards.
The dairy works with 100 farming partners across Scotland.