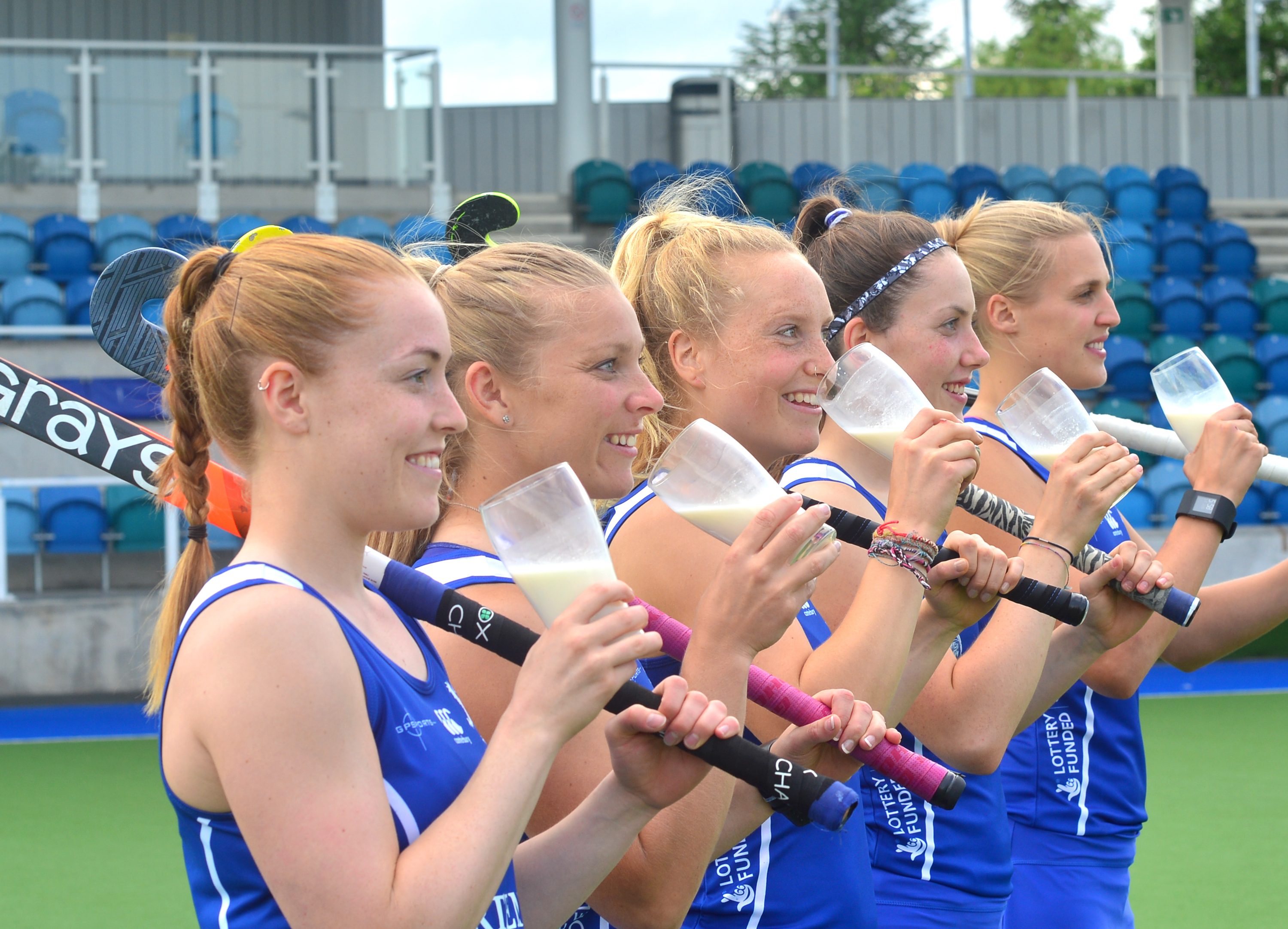 International player, Becky Merchant, tells us how the team prepare for a game using milk and Protein 22…
How do you prepare for an international match? A lot of the preparation is done long before we step onto the pitch to sing Flower of Scotland in the training that we do.
A typical training week consists of 2-3 strength and conditioning sessions, 2 full squad national pitch sessions (usually one midweek and one on a Sunday), one speed session, additional conditioning sessions as well as club training and club matches.
Often players will also have individual technical sessions too. This is often done around a full time job or university studies. For me personally, as a PE teacher at Fettes College, I need to work my training around my school day and this often consists of sessions at 6.30am most mornings and sessions most evenings – and this is the same for many of the squad.  
We are very fortunate to be supported by the sportscotland Institute of Sport and their support through medical support, performance lifestyle, physical preparation, psychology and nutrition are all essential to our preparation.
If we are to get the most out of every training session then preparation and recovery is very important and nutrition is key with this. We are extremely lucky to be supported by Graham's The Family Dairy and their Protein 22 yoghurts are a brilliant recovery snack for after training. We always have a constant supply of their yoghurts for a protein boost after training and milk for rehydration after sessions. 
Preparation for matches is always very routined and players will all have set things they eat and do before a game. The team will always have a meal 3 hours before the game and a smaller snack, such as Protein 22, closer to the game.
For the coffee lovers of the squad we will often have a pre-game coffee, about an hour before, for that all important caffeine hit.
Again, dairy is great here for some pre-match cereal or porridge and that all-important pre-game flat white! Post-game we will always refuel within half an hour of the game finishing with most the squad getting their protein from milk or Protein 22 – followed by ice baths!