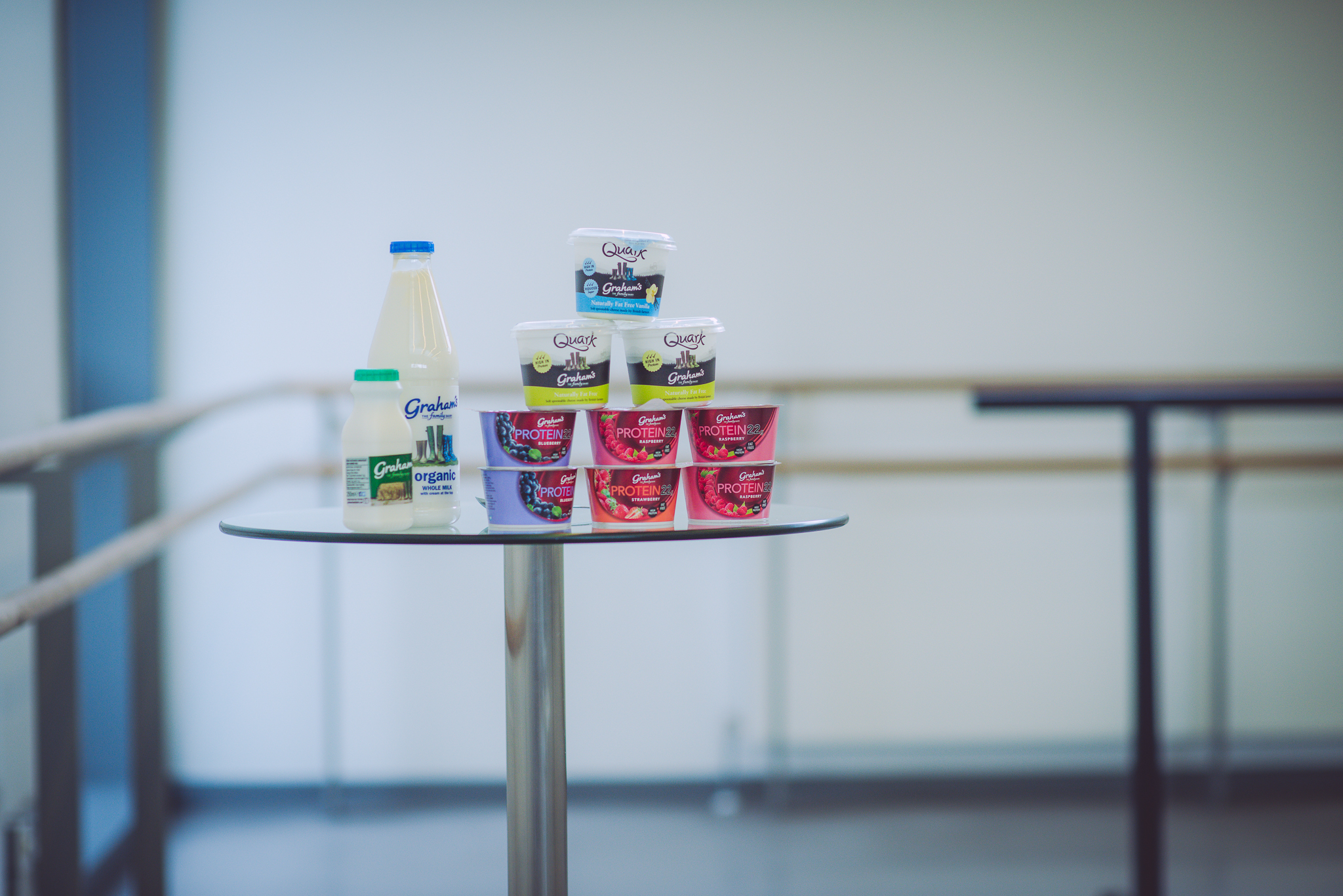 Anyone who's been along to a class or two at their local dance studio will probably have some idea of just how physically demanding the training schedule of a professional ballet dancer is. The grace, precision and almost weightlessness with which they move requires years of practice and a huge amount of physical strength to be able to pull off correctly. This combination of strength and poise is what makes the spectacle of a ballet performance so breathtaking to watch – the dancers make it look so incredibly easy, and that's the whole point. So given that the day-to-day demands of a ballet dancer are particularly taxing on the body, what sort of nutrition do they need to help them be their best on stage? Well, as official health partners of Scottish Ballet we have a good idea… and dairy can play a big role in this process. There are four components to helping your body recover efficiently, and those are; rehydrate, refuel, repair and remodel.
Rehydrate
Being well hydrated helps boost physical and mental performance. Regular readers may have read our recent blog article on why milk is so good at keeping us hydrated, an especially important aspect of life if you're a ballet dancer. Most of us lose around 0.2 to 0.3L of water naturally per hour, ballet dancers however lose around 1.25L per hour while training! Not only is milk more efficient at keeping us hydrated – it also contains plenty of electrolytes, which we lose in our sweat.
Refuel
Carbohydrates are essential for keeping Scottish Ballet dancer's bodies going, especially after a hard day's training. Dancers often have just a small amount of time in between training sessions, so it's important for them to get their carb fix as soon after training as possible. Carbs can often cause an energy 'crash' though so combining them with protein can be a good idea for dancers who are susceptible to this. Our Protein 22 pots have a good balance of the two!
Repair
As we mentioned, the strain professional ballet dancing puts on the muscles of the dancers is immense. So repairing muscles that have been put through their paces in training is high on the agenda for the dancers. Protein-rich foods, such as milk can really help in this respect, especially after exercise. Scientific studies done on this suggest that milk ingested after a class or performance can actually maintain muscle power and reduce soreness!
Remodel
Remodelling, or developing muscle, is another important part of life as a ballet dancer. Again high-protein animal-based foods (such as dairy) are ideal for this. Highly digestible, these proteins are quickly absorbed into the body and start building new muscle much faster than, say, plant based protein sources like oats, potato and soy. Milk also has a great profile in terms of essential amino acids; the building blocks of our muscles. So you're more than likely to find a carton of the white stuff in the fridge door of a ballet professional!
So, as you probably guessed it's no coincidence that we were keen to team up with Scottish Ballet when our products fit so snugly into the ideal nutritional profile of their dancers. We're incredibly proud to be a part of the act – just don't ask to see our pirouette. It's a work in progress!