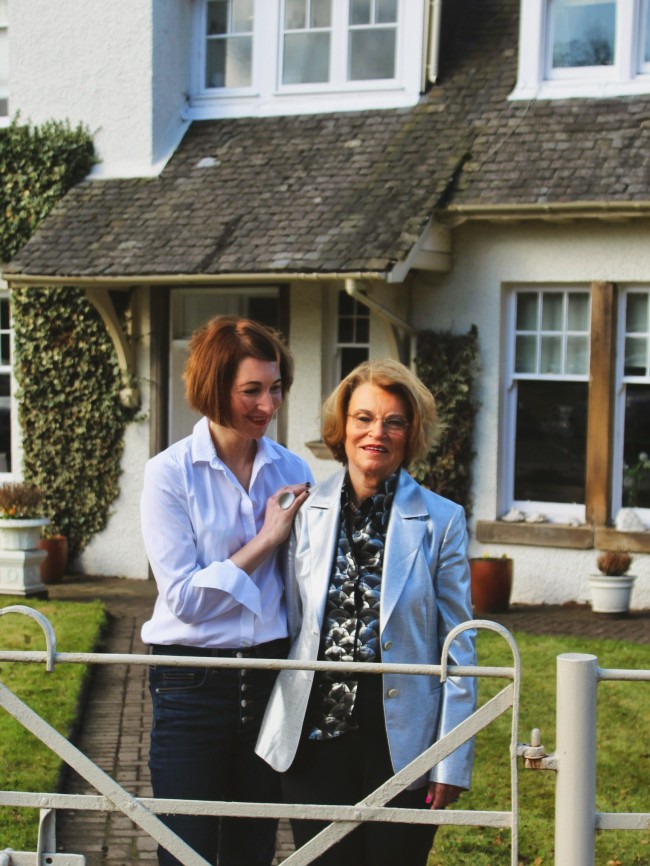 It's International Women's Day so we're pausing for a moment to celebrate our wonderful women in business and ask mother, Jean Graham, and daughter, Carol Graham, a few questions around IWD and their advice on working together in a family business. #internationalwomensday2021 #IWD2021
What does International Women's Day mean to you?
CG: It's a celebration on how far we have come in empowering woman. It's also a great opportunity to celebrate our female friendships and enjoy the power and possibility offered through our relationships with the woman around us, mine being my mother who I look up to for all her amazing achievements.
What woman has positively impacted you in your career? What lesson has she taught you?
CG: My mother, who has challenged the more 'traditional' roles that woman have played, particularly bringing up our family alongside a busy and hard working life on the farm. My mother has brought a lot of confidence to the business and after marrying my father, she encouraged Graham's to open their first convenience store in Bridge of Allan, helping expand the business and build strong relationship with our customers.
JG: I started working in my own family business, Bishop's of Falkirk, from the age of 11 before going to University at the age of 16 to study Astrology. At that time, and probably still today, going to University at such a young age was unheard of. I travelled to Glasgow every day to study and worked in our retail store on the weekends.
After joining the Graham's family business and marrying Robert Graham in 1964, I knew that there was more that could be done. Coming from a retail family business myself, I was confident about our next move in opening Graham's first convenience store in Bridge of Allan. The store was a great opportunity to build a relationship with our customers, who regularly came in to pay for their milk delivery. Customers would come in and chat to us about products they needed, and we would always find a way to get them. Something that I have always been taught as a child, is 'listen to your customers'. We continued to do this as a family, developing over 60 products in response to customer feedback, eventually becoming Scotland's number one chosen brand.
If this time taught me anything, it is don't' be afraid to challenge yourself. With hard work and dedication, anything is possible.
What advice do you have for any mothers and daughters working together in a family business?
JG: I always say, 'leave your wellies at the door!', especially after a long day working with family. You have to work hard to make sure there is a clear line between your work life and family life. The most important thing for me is the relationship I have with my family and keeping that special mother, daughter bond.
CG: Mum is absolutely right. In a family business where you are working together every day, it is so important to have time with your dad as your dad, brother as your brother and mother as your mother.