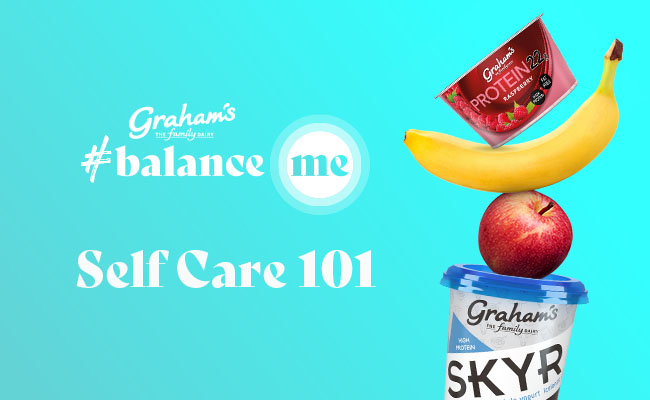 It's often the case that when coming back from a long break, we feel a bit 'swept up' in the typicaly busy, fast-paced way of life that tends to be the norm for most of us. Not that there's anything wrong with being busy and active, but a bit of self care here and there can do wonders for your overall wellbeing. The great thing is that it's not very hard to get into the habit either. Self care isn't about taking six months off work to 'find yourself', or checking in to an extortionate health spa – it's about paying attention to yourself and your needs. Ultimately, practicing self-care is one way to just generally help you be at your best. Here are a few of our top tips of how to best go about it.
Finding time for enjoyment
This idea of self care might feel at odds with just how busy your calendar looks like on any given day of the week. But in a way, that's the point. Avoiding burnout is all about making time. No matter how busy you are, can you really afford not to make time? No matter how small a chunk it is, it all counts. There's not really any strict rule on what to start with but we've outlined some ideas that might work for you and count towards your daily self care quota.
Eating well 
Making sure you're well fed is a great place to start. Picking up a low-nutrition microwave meal is something that we all have to do when we're time poor in the evenings or at lunch – but why not make time to whip up something homemade? The recipe sectionon our website is full of inspiration. Home cooking isn't just satisfying, it gives you something to focus on and can have quite a meditative effect. So put your phone in the other room, crack out the scales and create something delicious.
Decompress
Finding a minute or fifteen to decompress can be so good for you. If you live or work near a nice green space (we're pretty lucky for that here at the dairy) why not take a quick walk? It's good to get some time not only outdoors but away from your screen. Or your screens, as the case often is. Even taking some time to stretch, get some water, or even just pausing for thought – your mind will thank you for a break from the 'noise'.
Sleep
When it comes to the end of the day good 'sleep hygiene' is crucial to your overall wellbeing and can be a great opportunity to work some self care into your day. Starting with making sure you get enough sleep is always good (we know how hard that can be, especially when you're at the mercy of those early morning milking times). Setting yourself up to get a good quality kip is half the battle. A hot shower before you go to bed is a good trick – it promotes blood flow around the body and will help you doze off quicker. Herbal tea, reading a good book and making a checklist of things you have to do the next day are also good ways to declutter the mind and set you up for a peaceful night.
What about you
These are just a few ideas for you to try, but everyone's approach to self care is different. You'll no doubt have your own ways to find that balance of daily responsibilities and self care. If you feel like sharing, why not let us know through our social channels using #BalanceMe.