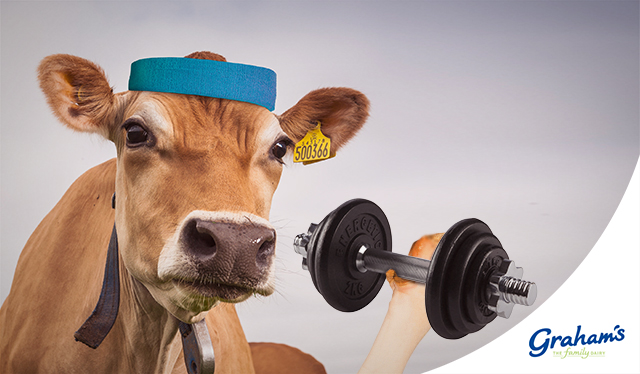 Do you ever get that feeling of deja vu when January comes around? It's as if every year we're inundated with aspirational 'new year, new you' messages of lifestyle change after the indulgence of Christmas. I think we can all agree that making informed, healthy choices are always a shrewd move – but the big challenge is sticking to these choices long enough for them to make a real difference!
Where to start?
Making positive changes to your overall health, like anything worth striving for, takes patience. There can be an urge to dive head first into that new gym membership and low-fat, low-carb diet for instance but taking on too much at once is often a reason that these newfound healthy changes don't last until next January! Starting by figuring out what your goals are and doing a bit of research on the best ways to go about achieving them is just as good a start as hitting the treadmill in terms of long-term success. Having a plan of action that you're happy to commit to will give you a clear, measurable way forward!
Whatever makes you happy
Leading a healthier lifestyle shouldn't feel like a never-ending slog. If it does, chances are that you'll probably not carry on with the changes you've made. What sort of activities excite you? Finding something that fits your personality is a great approach to maintaining a healthy longevity in your life. If it feels fun, you'll quickly forget about the effort needed!
A note on healthy-eating
The same goes for healthy eating. If it's your aim to try and stick to a more balanced diet, you'll probably not be too thrilled at the prospect of a lifetime of smaller portions and typically tasteless food. It doesn't have to be that way! Take our Quark for example, it's a fantastic ingredient that you can sub into many dishes and it tastes pretty good too (if we do say so ourselves!). Oh, and don't forget the Protein 22 if you're looking for a way to recharge your muscles after a gym session.
So do let us know how you get on if you're set on making healthy changes this year, or even if you have some tips for sticking to them yourself!