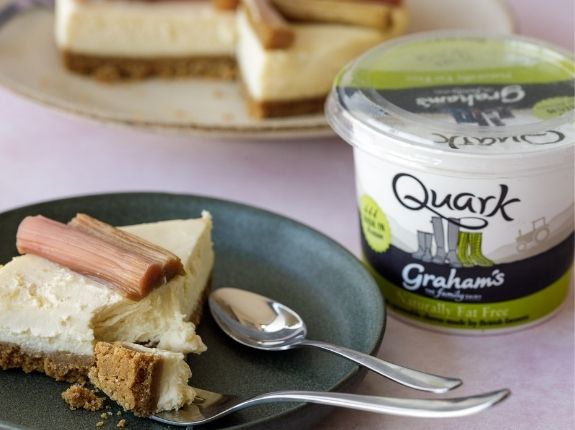 Cheese
Our cheese range includes cottage cheese and Quark.
Cottage cheese has been a family favourite for many years. It's light, extremely versatile and a much healthier choice. Cottage cheese is great as a quick snack whether for breakfast, lunch or dinner and great for adding a creamy taste – without the calories – to both savoury and sweet dishes alike.
Interested in our Quark? If you've never heard of it before, then you really need to taste it – a spoonable soft cheese that performs like a yogurt.  It's naturally fat-free and high in protein. So versatile and udderly delicious!
Cottage Cheese
Quark