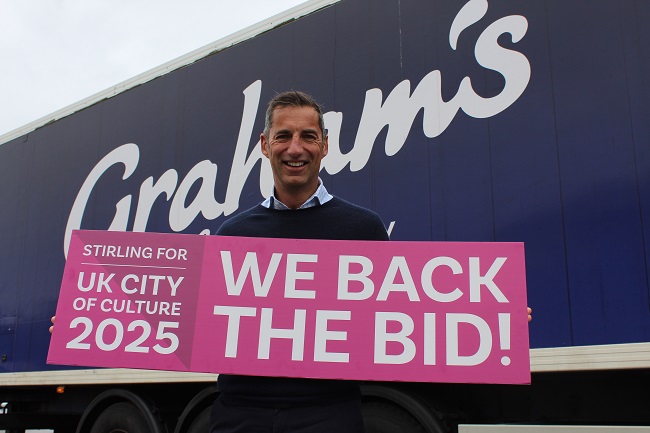 Graham's The Family Dairy is delighted to back Stirling bid to become the UK's City of Culture in 2025.
Robert Graham, Managing Director, is thrilled to place the business' support behind the bid and had this to say "It is fantastic news that Stirling's bid for the UK City of Culture 2025 has been shortlisted.
Stirling has a diverse and inspiring cultural scene, made possible through the commitment, energy and talent of our local communities, Council and businesses.
Located in the heart of Scotland, Stirling has historically been the gateway between the north and south. To become the 2025 City of Culture would be transformative for the city, nurturing talent and providing unrivalled access to world class arts and culture for the whole of Scotland and the UK.
We started dairy farming in Stirling 83 years ago, when my grandfather delivered milk on a pony and cart through Bridge of Allan and Causewayhead. From the same farm we now produce and deliver award-winning dairy products throughout the UK and internationally.  In building our family business, we see, every day, the potential that exists in Stirling.
Becoming the City of Culture would have a lasting legacy for our communities, underpinned by the heritage, vibrancy and accessibility of Stirling, and benefitting the whole of the UK.
We back the bid!"