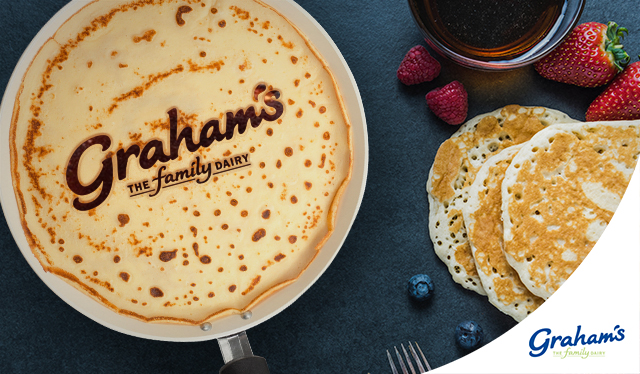 To most people, when they think about Shrove Tuesday their mind immediately flips (sorry, had to be done!) to pancakes. Before you say it, yes, that most definitely includes us too. But the day itself isn't just about whipping up a nice stack of pancakes. In this blog we'll delve into the history of Shrove Tuesday, some of the traditions that surround it and of course offer up a bit of inspiration for your tastebuds too!
How did it start?
Shrove Tuesday is centred around Lent, with Ash Wednesday being the first day of Lent. Traditionally, Christians who observed Lent fasted throughout meaning that they often prepared themselves for this period of self-denial by getting rid of anything tempting from the house. This is where the connection to pancakes is thought to come from as making the dish gave them a chance to use up foods such as butter, milk and eggs (which would have been considered indulgent at the time). Lent lasts for 40 days after all, so it's no wonder people were keen to indulge a bit!
Perfecting your flipping technique
If all this talk of indulgence has got you reaching for the whisk, you might want to read on before that batter hits the pan. The ritual of cooking pancakes would not be complete without the thrill of the flip. Now while some of us are naturally gifted when it comes to this part of the process many a ceiling has borne the brunt of the over-enthusiastic flipper – poor flipping technique can result in going hungry! And no one wants that. So what's the best way to make sure your delicious golden pancakes makes it to the other side in one piece? Confidence is key. Our tip for success is to let the pancake slide ever-so-slightly over the edge of the pan, make sure you're holding the pan handle securely and give a quick, confident flick of the wrist.
Flat out
The recipe section of our website will keep you busy if you're after some inspiration for how to have your Shrove Tuesday feast. We'd highly recommend this recipe for perfect pancakes for the novice or these fantastic blueberry pancakes by Nick Nairn for something a little fruitier. Just search 'pancake' on our recipe page to see all our relevant recipes.
If this has got you feeling inspired, we'd love to see your efforts! You can share them with us at the usual social media channels. Good luck and happy flipping!