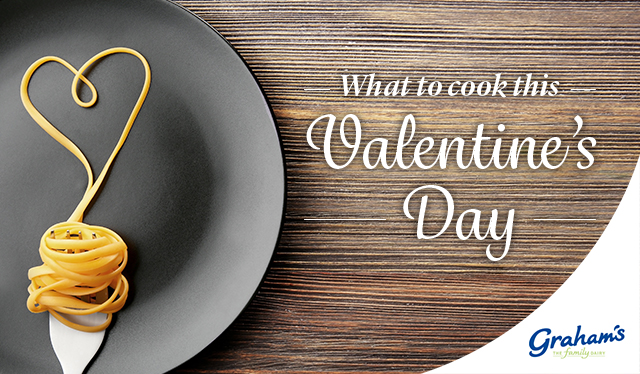 OK, so Valentine's Day is only a few days away and it's getting a little too late to nail down a decent table at that fancy restaurant you've been eyeing up. But don't worry, romance can still be on the cards. We've got you covered with a comprehensive evening of fine dining, and you don't even have to leave your home. Seduced? Read on…
For Starters
Get the evening off to a sizzling start with Jean Graham's reliable yet impressive recipe for tomato rarebit. There's nothing like a good bit of hearty home cooking to help someone feel at ease, and this is sure to make them melt…
The Main Course
For a main course to really wow your date with why not try your hand at this incredible recipe for fresh spaghetti with smoked salmon and caviar. Lavish, indulgent and most importantly delicious. Just imagine their eyes lighting up when you bring this out from the kitchen in all its glory. Extra bravery points if you eat it 'Lady and the Tramp' style!
Dessert
All going well so far? On to dessert. Let's face it, Valentine's Day just wouldn't be complete without a good helping of chocolate. These gooey chocolate fondants are a great dish to finish up with. If they don't fall for you at this point, it wasn't meant to be!
So, there you have it. Dim the lights, look out the 'good' plates and get ready to cook up what's sure to be one of your finest Valentine's Day dinners yet. Good luck to everyone giving this a go, let us know how it went via our Facebook Page or on Twitter if you do.