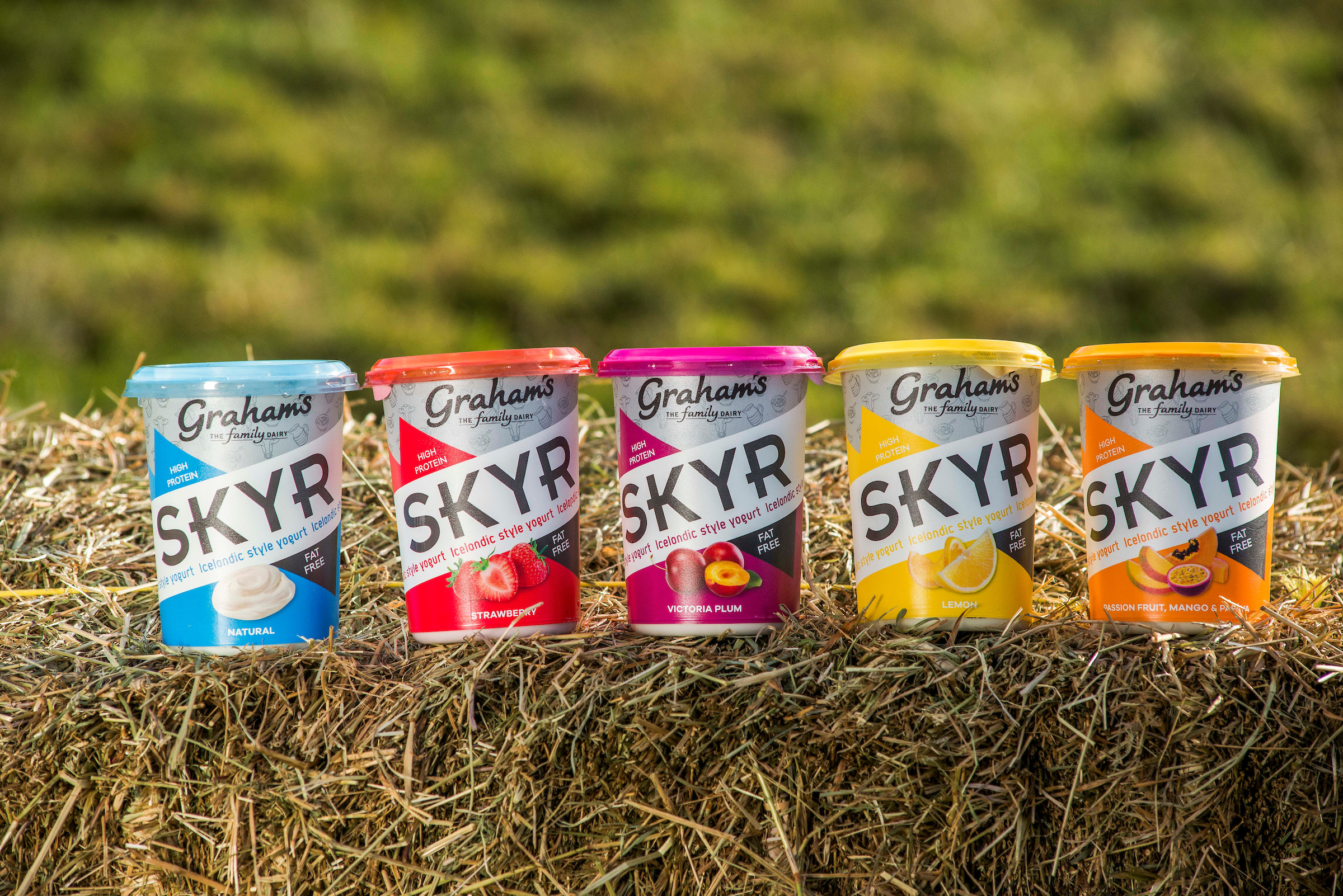 2018 is off to a flying start here at Graham's The Family Dairy. We're hugely excited to have launched the latest addition to our range of products; Skyr yogurt. Full of flavour and goodness, this is one that you're going to want to make some space in the fridge for. So, what makes this unique and great-tasting product different from the kind of yogurts we're used to finding in the dairy aisle? Well, this blog will answer that question and more, but first things first…
Where does Skyr come from?
These delicious pots of goodness originate all the way from Iceland, where the people there have been consuming it as an integral part of their diet since around the 9th Century. So it certainly seems to have 'caught on' there. If you're wondering what the correct way to pronounce Skyr is, just think 'skeer'. Easy, eh? The word itself translates roughly from old Norse as the not-too-catchy-sounding 'thick milk' – but trust us, it tastes a lot better than this translation sounds!
Is Skyr good for you?
In a word; yes. It's been heralded as a 'Viking superfood' for good reason. Every 100g offers a considerable 10-12g of protein (depending on which flavour you choose), which is great for keeping you going all throughout the day. Not only that but it's fat-free and naturally low in sugar too. In fact it has 30% less sugar than most other flavoured yogurts, so there's no need to feel guilty when you're enjoying a serving. Oh, and did we mention that it's a great source of calcium too? We make our Skyr with pure Scottish milk sourced from our 100 farming partners, live cultures and carefully sourced fruit. Taste and texture wise, it's a lot like yoghurt. So although it's got an unusual name, this healthy, Nordic staple is refreshing, tasty… but probably not too unfamiliar to most!
Where can I find it?
You can get your hands on this recent addition to our range of products in the yogurt aisle of your nearest Sainsbury'sand Alidi stores, where it comes in no less than five fantastic flavours. Be warned though, you've got a difficult decision to make as you can choose from natural, lemon, strawberry, victoria plum and mango, papaya & passionfruit.
Of course we're big fans of Skyr, but we're always keen to know what our customers think too. If you've got any feedback for us, or have stumbled upon a great new recipe that uses it why not get in touch to let us know?