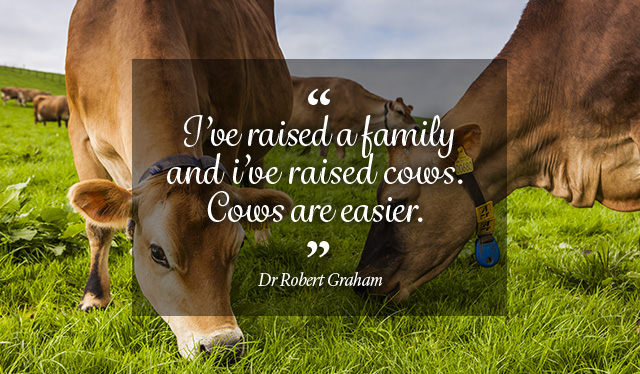 Have you ever wondered what life's like as one of the cows on our farms? We often get questions from fans about the girls and how they're getting on so we wanted to write this blog to let everyone know exactly what standards we uphold across the board. There's an old saying around our dairy; 'be good to the cows and they'll be good to you.' Here's a few ways we keep our herd happy.
Red Tractor Farm Assurance
We make sure that each of the farms we work with meet or (preferably) exceed the welfare standards set out by the Red Tractor Farm Assurance scheme. Anything produced by Red Tractor farms is regularly checked by independent experts to make sure it's up to scratch, and that goes for the living conditions and welfare of the animals involved too. Full details of their scheme can be found over at their website.
Greener Pastures
Many of our farms choose to run grass-based systems to feed their herd, who also have access to pastures when the weather permits. As anyone who lives in Scotland will understand, the weather can be somewhat… unpredicable. That means that sometimes our cattle need to be brought indoors, but do have access to pastures and all the glory of the Scottish sunshine when it decides to make an appearance.
Food for thought
Much like we humans, cows need a good balance of nutrition to keep them as healthy as possible. We don't want any member of our herd to be too fat or too thin, and always make sure they're at a safe weight. Most of our dairy cows eat grass during the summer and silage (preserved grass or wholecrop) in the winter months. This is usually supplemented with dry feeds such as cereals and protein feeds with added vitamins and minerals to make sure the girls are getting all the nourishment they need. It's hungry work being a dairy cow though; each one eats between 25 and 50 kg of feed per day!
You can find out even more about our cows and their welfare standards here.