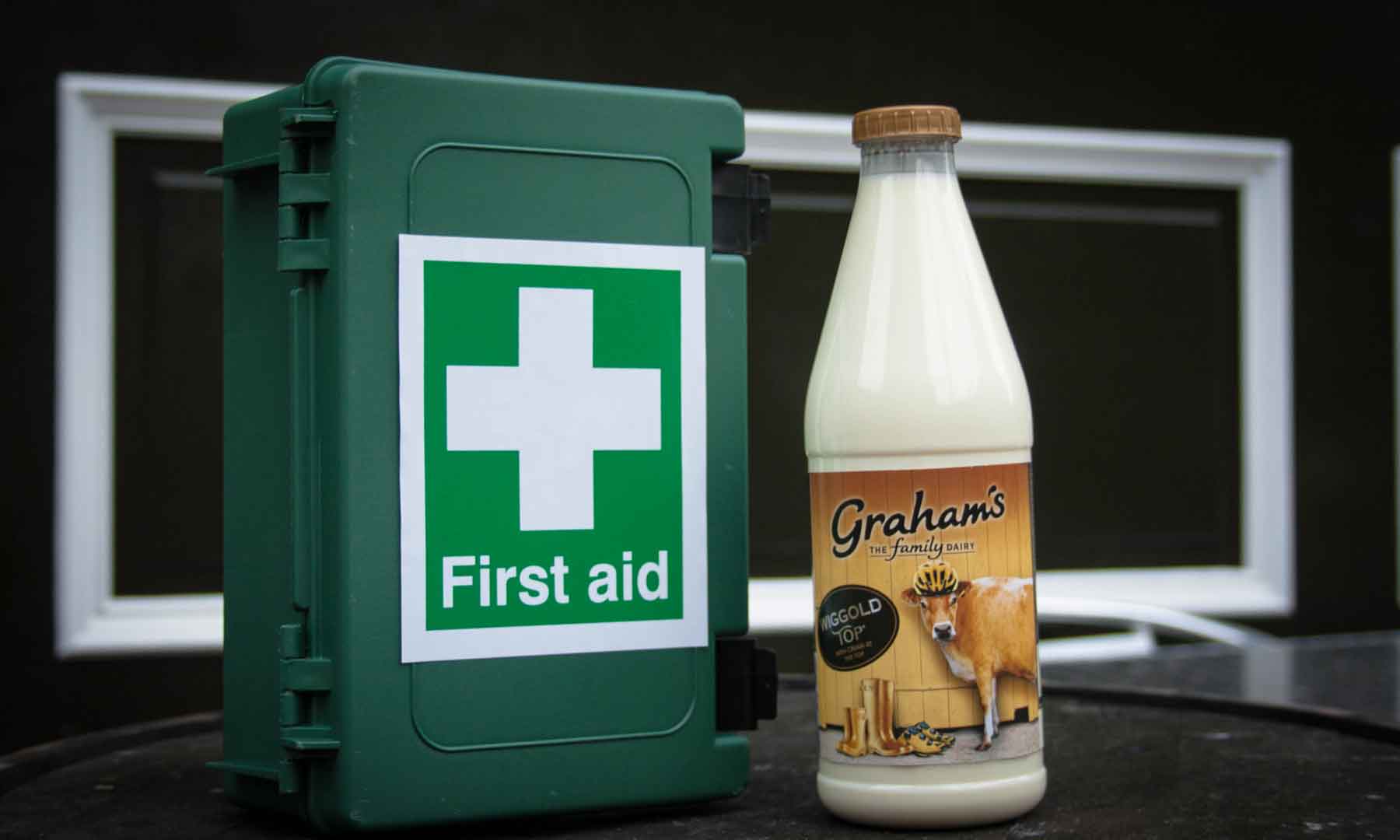 Olympic champion cyclist Sir Bradley Wiggins has been forced to pull out of winter sports show 'The Jump' after breaking his leg – but he might soon be on the cycle-path to recovery.
Graham's the Family Dairy are racing to his aid with a speedy delivery of Gold Top Milk, sending 50 pints to Bradley. That's enough to see him through the next three and a half weeks – the same amount of time that it took fellow sportsperson Joe Marler to recuperate from a broken leg after drinking two pints of full-fat milk a day.
The rugby legend credited calcium in milk as helping his body quickly tackle a lower leg fracture. Now Graham's are sending a care package to Wiggins in the hope of getting the gold medal winning cyclist back on track.
The Scottish company's award-winning Gold Top range – top quality milk made from the Jersey cows – is packed with calcium, vitamins and protein, which are important for ensuring healthy teeth, brain function and most importantly bone strength. Gold Top milk contains more vitamin A and D as well as 18% more protein and 20% more calcium than other milks. What's more, milk's natural blend of water, sugar and electrolytes is an excellent combination to help aid recovery.
In addition to Gold Top, the Olympic legend will receive Graham's Organic Whole Milk with cream at the top. Organic milk is shown to have higher levels of Omega 3, an added bonus that will help Sir Bradley Wiggins race back to his gold winning standard.
Carol Graham, Marketing Director at Graham's, said: "Our Gold Top range is packed full of nutrients, all of which are beneficial for bone health. We wish Sir Bradley Wiggins a speedy recovery, and hope our Gold Top goodness kicks his healing time up a gear." 
For further information, please contact Wire:
Caron Tait : caron@wearewire.co, 0141 648 9610 / 07824 341 425