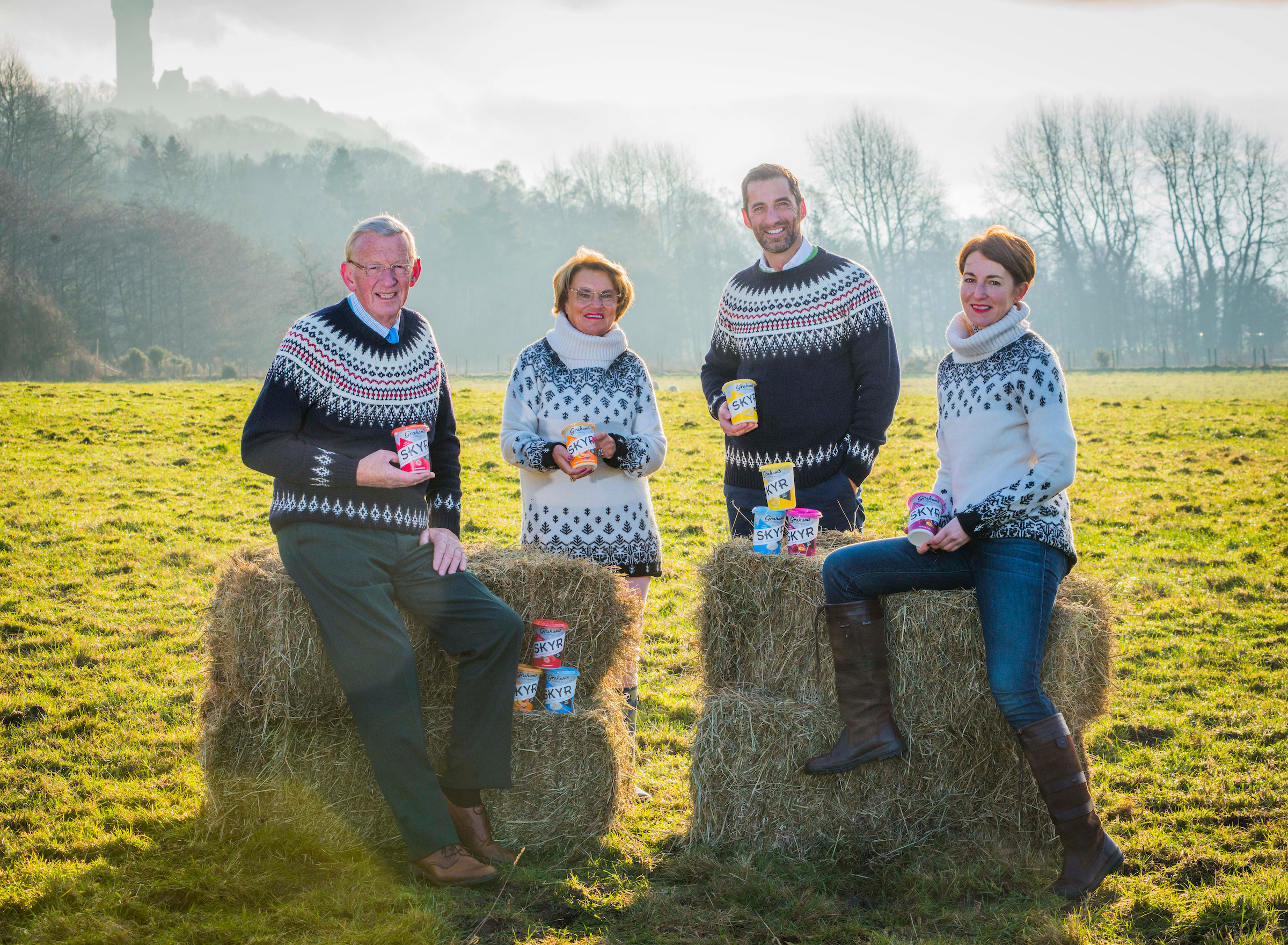 Graham's the Family Dairy confirms listings for Scotland's first high protein, fat-free Icelandic-style yoghurt.
Scotland's number one dairy brand, Graham's the Family Dairy, announces a smooth start to 2018 with the launch of its exciting new flavourful Skyr range. Skyr, a cultured dairy product native to Iceland, is made from skimmed milk and has nutritional properties similar to Greek yoghurt.
Graham's Skyr will be available in Sainsbury's and Aldi stores across Scotland from mid-January and is made with Scottish milk from their 100 farming partners, live cultures and carefully sourced fruit. It is high in protein, fat-free and has 30% less sugar than other flavoured yogurts.
Available in a delicious variety of flavours including Natural, Lemon, Strawberry, Victoria Plum, and Passion Fruit, Mango and Papaya, Graham's Skyr is a smooth and hugely versatile product with tremendous taste bursting through in every spoonful.
Robert Graham, Managing Director of Graham's the Family Dairy, said: "Product development is always high on our agenda. We pride ourselves on being innovative, as well as responding to the needs of our customers. Our Quark products have been incredibly well received and we're glad to be launching the first Skyr produced in Scotland. With our new listings in Scotland, we plan to expand our reach throughout the UK in the coming months and I'm excited to hear feedback from our customers across the country."
NPD remains a key priority for Graham's who hope to launch a £20m+ national dairy centre in Stirlingshire which will focus on research and innovation.  In partnership with McTaggart & Mickel, Graham's have a joint planning application currently resting with Scottish Ministers to deliver a 600-home development that will enable the national dairy centre which signifies the largest investment in the industry in more than 30 years.
For more information, please contact Bethan Mackenzie or Caroline Docherty of Wire on 0141 648 9610 or email bethan@wearewire.co or caroline@wearewire.co.