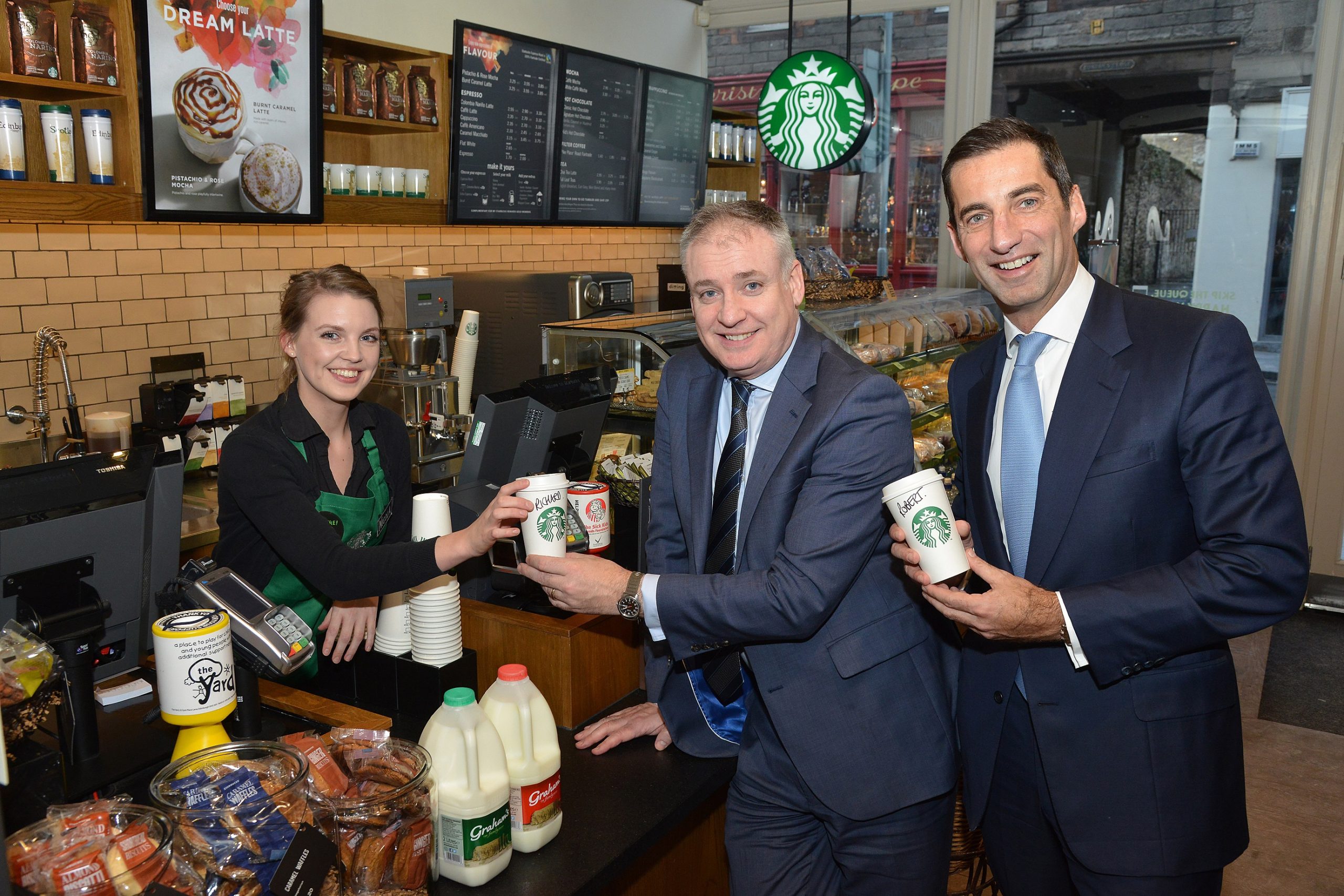 A cup of Starbucks' world-famous coffee is a daily ritual for thousands of hardworking Scots, and now they can enjoy it knowing that each and every latte, mocha, and cappuccino is made with fresh milk from Graham's The Family Dairy.  We've teamed up with Starbucks to become exclusive supplier to all 68 of their stores across Scotland, so that your morning latte will now contain the highest quality, freshest locally-produced milk in the country.
As part of the partnership, we'll be supplying whole, semi-skimmed, skimmed milk and whipping cream to Starbucks, helping us to continue supporting the 98 dairy farmers we're proud to work with across Scotland.
Starbucks care passionately about what goes into their drinks, and like us, they're committed to quality produce with a firm tie to the local area. Like us, Starbucks believe that great tasting coffee demands great tasting milk, especially as lattes are their most popular drink.  Graham's milk is known for being excellent in coffee as it froths up incredibly well, so this truly is a partnership made in coffee heaven!    
Richard Lochhead, Cabinet Secretary for Health and the Environment, last year urged food service companies across Scotland to show their support for the country's dairy sector and was on hand to welcome the new deal. He said:  "Initiatives such as this are to be applauded and I urge businesses to always consider the excellent Scottish offer when making purchasing decisions".
We'll raise a cup to that, and we hope you will too!