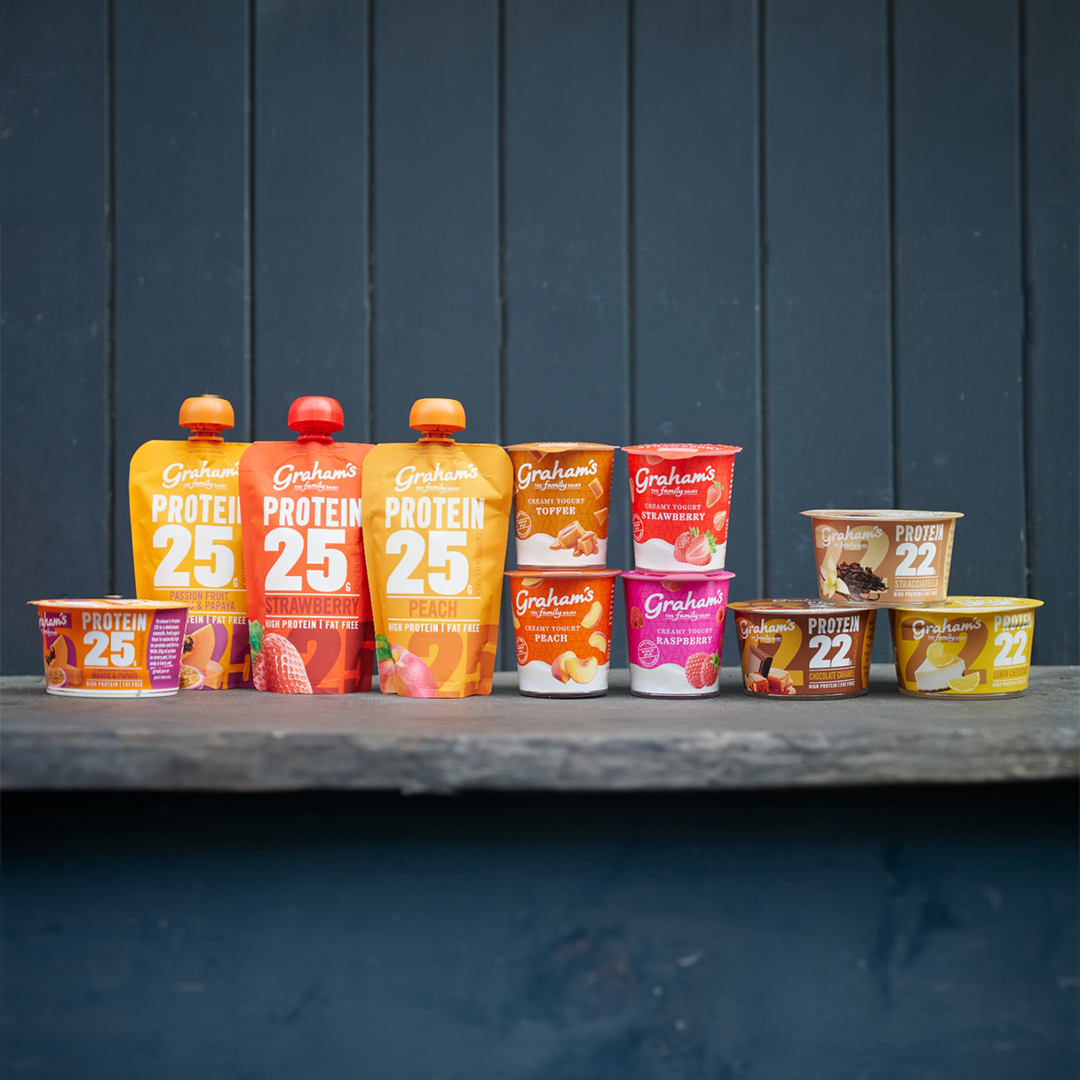 We are pleased to announce a listing of 15 new lines with Asda, including three first to market products. The launch of these new products commenced on the 24th of July 2023, in stores all throughout Scotland. Asda Supermarket announced our new Confectionary Protein 22 pots are now be available, in all three flavours- Lemon Cheesecake, Stracciatella and Chocolate Caramel.
In addition to Asda, our Confectionary Protein 22 pots have also launched in the Irish Supermarket Dunnes, stocking two of the three flavours in the range-Stracciatella and Lemon Cheesecake. This new line has been in development for around a year, and proved their popularity at the tasting sessions held during the Royal Highland Show, it was clear these products would be a new firm favourite amongst consumers. The deliciously smooth desert yogurt is a perfect snack for active gym-goers due to the high protein content, as well as extremely low fat. This launch shows an exciting expansion of the Graham's Protein range which continues to open new doors for our business.
In addition to Confectionary, Asda also launched Protein 25 pouches in the popular Peach and Strawberry flavours, as well as brand new Mango, Passion Fruit & Papaya flavour. Moreover, this flavour can also be found in pot form in Asda stores, throughout Scotland. Last but not least, the newly refreshed 150g yogurts also launched on this date. These delicious whole milk with fresh branding come in flavours Strawberry, Peach, Toffee and Raspberry.
Keep an eye on the '@grahamsthefamilydairy' and '@grahamsprotein' Instagram pages for updates regarding our delicious Confectionary Protein, Protein 25 Products and 150g pots.