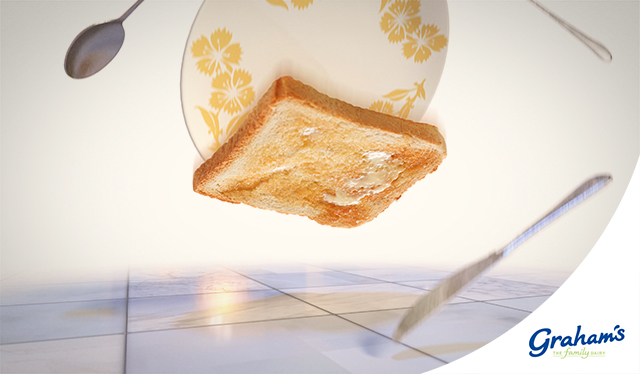 You might have seen a few stories in the news lately that've been talking about the current butter shortage. Butter is of course a big part of what we do here at the dairy, and is in high demand at the moment (especially with The Great British Bake off  just finishing up). So, naturally we've been keeping a close eye on the market. You might even have heard our very own MD, Robert Graham on BBC Radio Scotland giving his thoughts on the matter, but just in case you missed it here's the situation.
Supply and demand
Over the last year butter prices have tripled. This is due to a number of factors including dry weather in the spring (which meant a reduced rate of milk production) and low stocks last year. Now, as the UK is the second biggest net importer of dairy in the world, with China taking the top spot, this is obviously a problem. That's around 3 billion litres of milk every year. Can you imagine having your brussel sprouts without a generous curl of golden butter this Christmas? Unthinkable!
We joke, but it's really an issue we'd like to see being addressed in a more future-facing way. 90% of butter in Scotland is imported, and there's without doubt a clear demand for it. Why then do we not create more of our own? Having been in the dairy game for a while now we know what makes for an ideal milk production climate – and that's one thing that Scotland's climate can certainly be praised for!
Investment
With this in mind, wouldn't now be the time to invest in Scotland's dairy industry? Homegrown demand? Check. Great production environment? Check. And it's not just milk production; processing capacity, new product development, support for retailers and marketing to help make consumers aware of the benefits of buying Scottish could all do with a financial boost. 
We're glad to see that the Scottish Government stepping in to help with the current shortage, however our final thought is that perhaps this is an opportunity to add yet another string to  Scotland's bow in terms of it's world-renowned food and drink offering?
You can hear more from Robert on the butter shortage on BBC Radio here