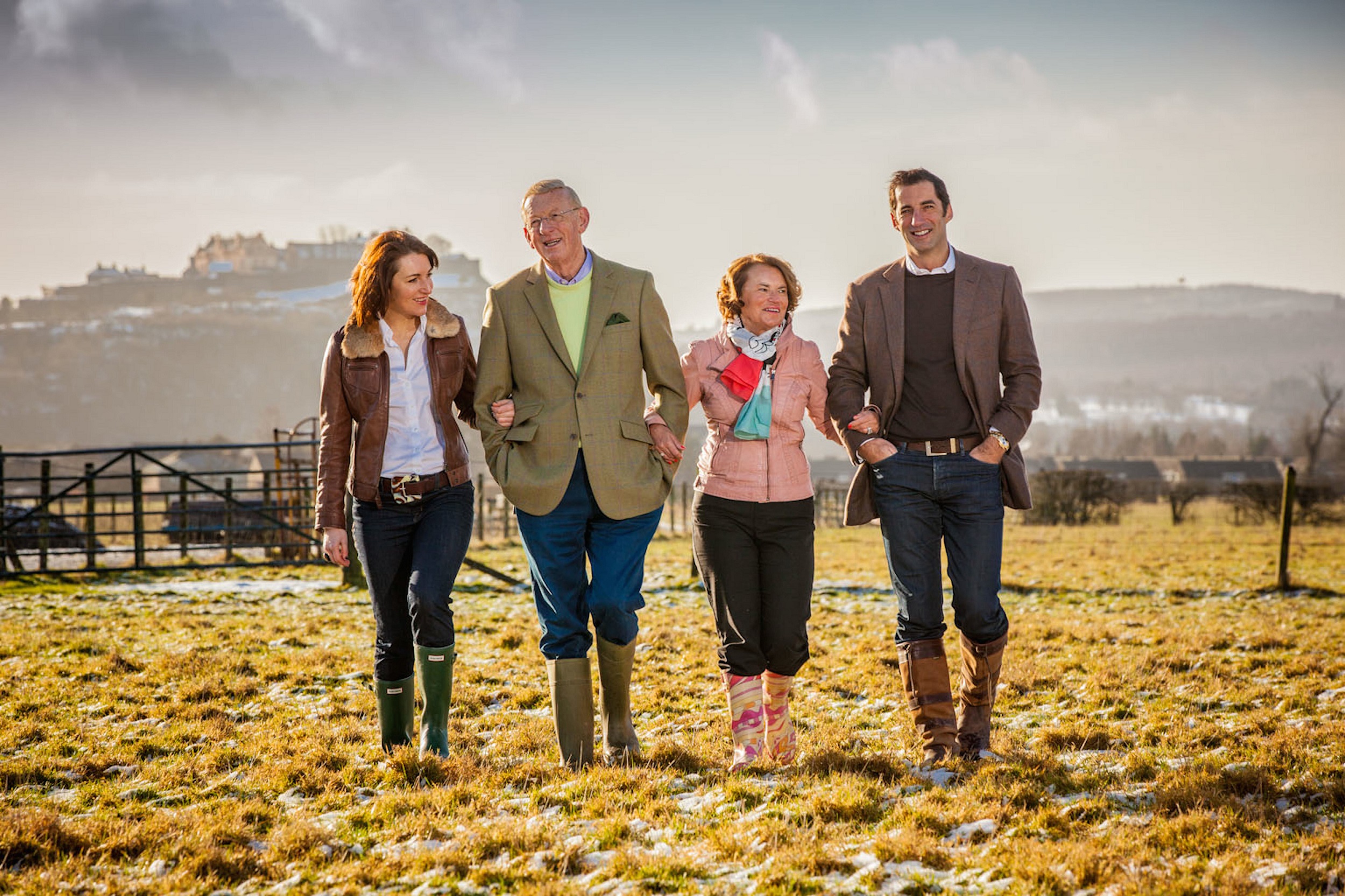 Scotland's favourite dairy brand today announces solid full year results to March 2017, and looks to an exciting year ahead with new products launches and continued overseas expansion in their sights.  The family-owned farming business, based in Bridge of Allan since 1939, has built a logistics site in Kintore; invested in production capabilities; and successfully expanded its product range as well as maintaining prime position of number one Scottish food brand*.
Graham's reports a significant increase in its year-on-year sales, with turnover up £16.8m to £100.5m representing a 20% rise (2016 – £83.7m). This reflects the full year impact of the Glenfield acquisition completed in 2016 and an increase in the volumes sold to an expanding customer base.    
Maintaining the overall balance between supply and demand in raw milk continues to provide both opportunities and challenges.  Margins remain tight for the business, with profit before tax of £1.3m (2016 – £1.43m) down slightly on last year, reflecting these challenges faced across the dairy industry.
There was continued investment of £1.4m in new plant and machinery.  Graham's built a logistics facility depot in Kintore, strengthening their commitment to customers and suppliers in Aberdeenshire and Moray.
New Product Development (NPD) continues to be a key part of Graham's growth strategy and early 2017 saw the launch of Graham's Protein 22, a quark-based fruit flavoured snack, with has achieved multiple Scottish, UK and international listings, as well as respected awards including SIAL Paris, WABEL, Gulfood in Dubai and Anuga in Germany.   The dairy also picked up numerous stars for butter, milk and quark at the prestigious 2017 Great Taste Awards.
Responding to customer demand for a product as close to natural milk as possible, Graham's launched their Organic Whole Milk with Cream at the Top, listed in UK Sainsburys in August 2016. 
Always innovative, this year marked the dairy's hiring of the UK's first ever Milk Sommelier, who detected tasting notes in the Graham's range of milk; the launch of an ultimate cheese toastie challenge to mark Grilled Cheese Sandwich Day; and the creation of a special aphrodisiac infused milk for Valentine's Day.
With continued growth and innovation front of mind, Graham's is currently working in partnership with Mactaggart & Mickel Homes to deliver a 600-home development which would allow Graham's to develop a £20m+ national dairy centre. These developments require the support of the Scottish Government.  The expansion of Graham's dairy business in the form of a new processing, research and development facility will help to further support Scottish dairy farmers and give the country's homegrown dairy industry a competitive advantage.
Robert Graham, MD at Graham's the Family Dairy, said: "Graham's the Family Dairy is a family business at heart and our core values of farming, family, quality, heritage and provenance always ring true in whatever we do. 
"We continue to grow our business partnerships with major retailers and now over half the Scottish population buy Graham's products. Going forward, we will constantly innovate to expand our award-winning product range both within the UK and beyond. 
"Despite the challenging backdrop of balancing supply and demand of raw milk prices, we have made significant progress throughout the year in relation to key elements of our strategy. We are well positioned to take advantage of upcoming opportunities in the market place whilst at the same time looking to improve efficiency and profitability.
"Our joint application for housing with Mactaggart & Mickel Homes will deliver our proposals for a new £20m+ national dairy centre which will focus heavily on R&D and innovation. The centre, which represents the single biggest investment in Scotland's dairy sector in 30 years, will be home to scientists, researchers and food technicians, and will help put us, and Scotland, at the forefront of change."