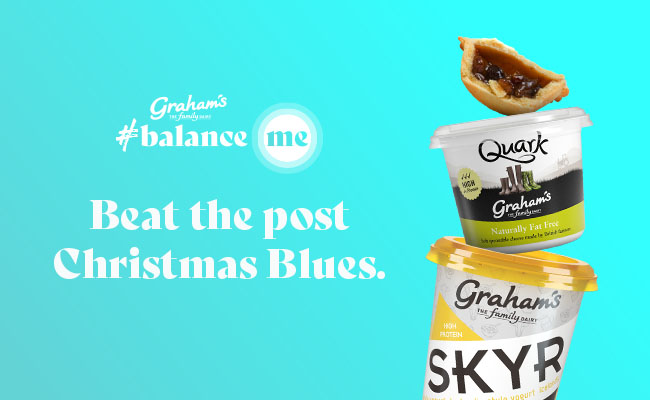 Christmas. The so-called 'most wonderful time of the year'. Well, yes and sometimes no. Hopefully yours lived up to the hype, but for many the period after all the festive craziness can feel a bit… 'meh'. The good news, if you've found yourself in a bit of a slump, is that you're definitely not alone. The second piece of good news is that there's plenty of things you can do to keep that balance of health and happiness. Here's a few tips that you might like to try if you find yourself a bit down after the holidays.
Exercise
Exercise is a big one. Usually associated with physical health, it's no big secret that getting out and about to take part in your favourite sport is good for your mood too. This is because, as most of you probably know, exercise releases endorphins, the 'feel-good' hormone. Cardio (like running) is especially good in this respect. The best thing about this type of exercise is that it's all relative to you, meaning that you don't have to be a multi-marathon runner to feel the benefit. If you're not the sort who's usually out pounding the pavement even just a short jog will get those good mood chemicals flowing. The more ambitious amongst you might even want to sign up to enter a race later in the year. Having a target to aim for will help keep motivation levels high and is sure to feel incredible once you cross the finish line.
Switch up your routine
 If the thought of getting back into your usual routine is getting you down maybe that's a sign that you need to switch things up and make a few small changes. Just a few tiny tweaks to your day to day can add up to a big difference and help you banish those post-Christmas blues. For example, if you walk to work, why not try taking the scenic route? Or try packing something completely different to the usual lunchtime sandwich. Or why not try turning off a few of those annoying notifications on your phone for a bit of extra headspace?
Mood boosting foods
 Diet is another great way to get yourself feeling ready to take on the new year. There are many foods that have been proven to help improve your mood. Brazil nuts contain selenium which can help with low mood, anxiety and irritability (and you only need to eat three to hit your daily allowance). Oily fish are great for this too, they're high in omega-3 fatty acids which help brain function. Vitamin D is important for mood too (as well as helping to build healthy teeth and bones). The calcium contained in dairy is necessary for helping your body to absorb vitamin D – so many of our own products can be put to good use there!
Comments?  Suggestions?  If you've got your own feel-good tips for dealing with that January lull we'd love to hear them! Why not get in touch with us on the usual social channels to share them?