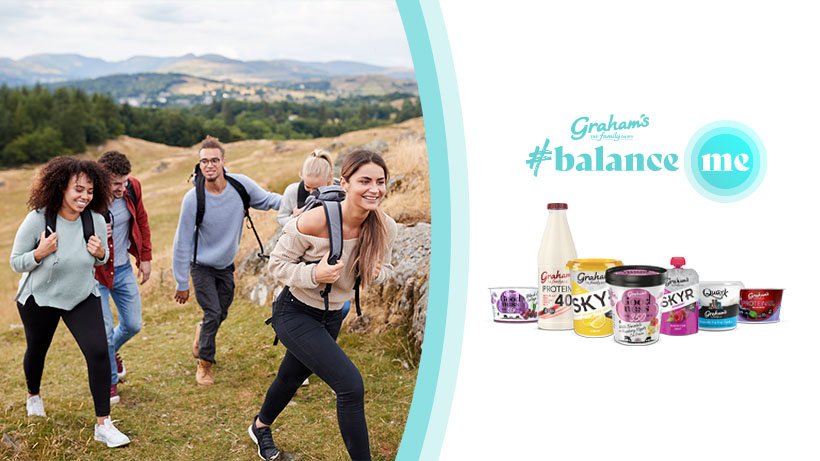 Keen to get 2020 off to an a-moo-zing start? So are we! That's why we're kicking off the new decade with our Balance Me campaign. The whole idea is to encourage healthier ways of living – without going over the top about it. So over the next few weeks we'll be sending weekly emails that are choc-full of tips and ideas on how to bring more of a healthy balance into your life. If you haven't signed up already you can do so here.
Our products
As most of our followers know by now, we've built up quite a range of products that not only taste great but are perfect for supplementing a healthy, active lifestyle. From the velvety deliciousness of our Icelandic-style Skyr flavours to our protein packed fruity cottage cheese, low fat Quark, Protein 22 yoghurts, Protein 40 milk… oh, and who could forget our Goodness Ice Cream? So if you're following along with the program, don't forget to stock up on some truly nutritious goodies to keep you going.
What now?
If you've signed up to our newsletter, we'll be in touch next week with some tips on mindfulness, but until then why not seek out a Balance Buddy to follow the program with? It's more fun with a pal, plus we're much more likely to reach our goals if we're doing it with a friend. Why not download our poster and put it up somewhere where you'll be able to track your progress?